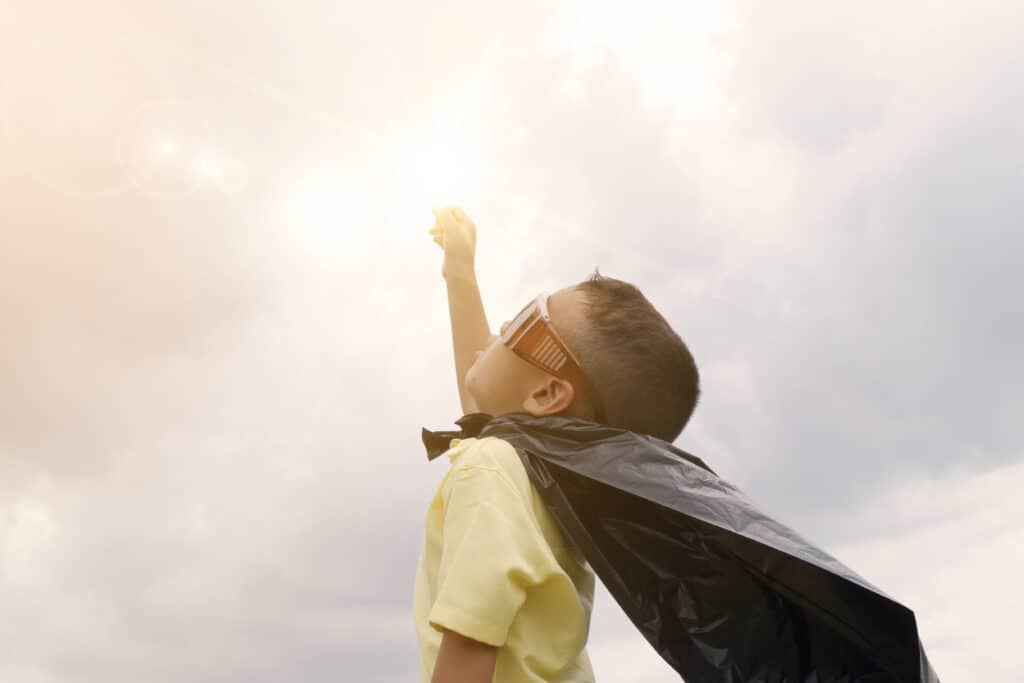 You might have realized that there is spiritual warfare going on and that you need to start fighting for your children through intercessory prayer. Don't worry – as a Dad myself I want to encourage you through this article and give you spiritual weapons and prayers to fight off spiritual darkness and to release your son or daughter into their God-given destiny.
You might be able to just scan through and cherry-pick some inspiration for your intercessory prayer or read through this whole article to stock up your spiritual armory for your kids.
Either way, I believe this article will bless you.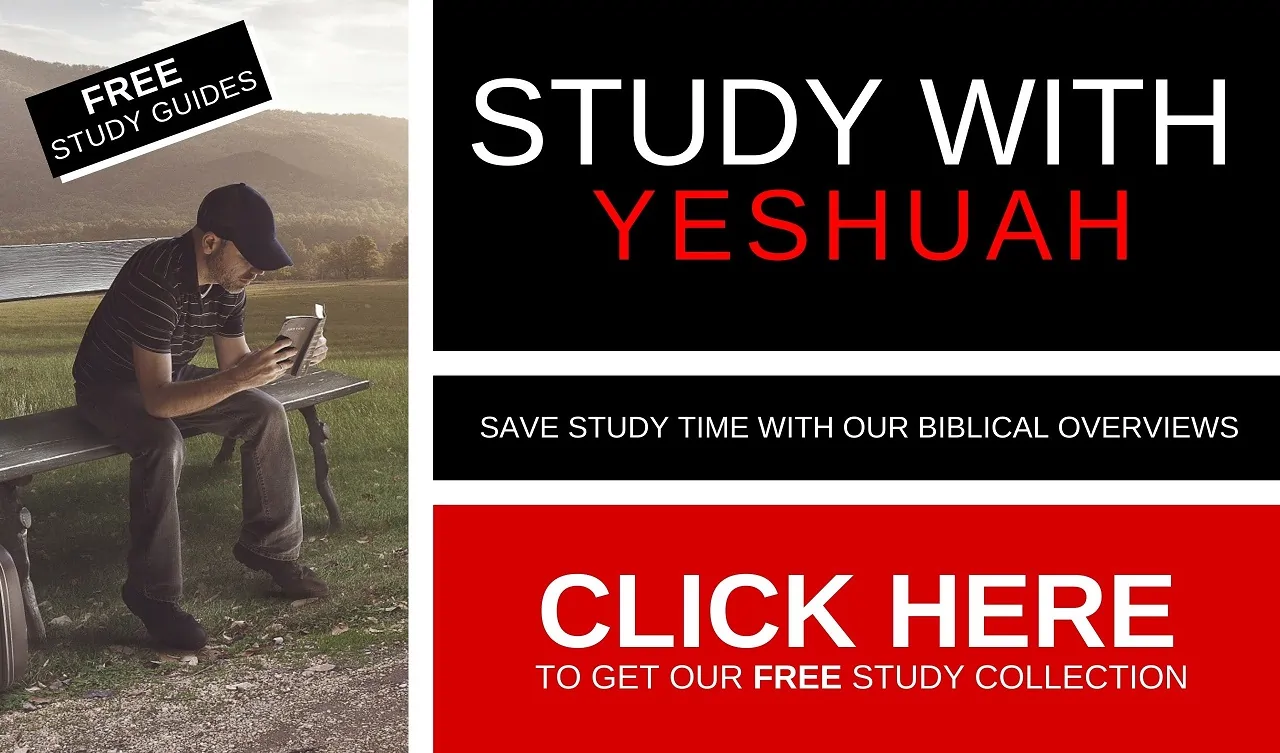 Know Who You Are in Christ
Before I get into the actual prayers you can pray I want to affirm you of who you are in Jesus.
You, as a parent, have a very special and powerful spiritual authority over your children.
It doesn't matter how old they are if they are disobedient, backslidden, or if they are real angels. You are the parent. You have spiritual authority over your child until it is of age and leaves your house.
Even if your kid is already an adult but still lives with you, he or she is still under your family's hedge of protection. (Job 1:10)
As a parent, you need to accept and step into that God-given authority. Your prayers for your child carry weight before God.
After all, God chose YOU to take care of your child.
He made you the royal priest in your household. (Revelation 1:6, 5:10, 20:6)
You set the spiritual rules! You determine if fear, terror, anger, shouting, fussing, cussing, sickness, disease, disobedience, worldliness, and such are allowed in your house.
Those things have spiritual roots that you need to treat spiritually.
And yes, I know that this is a fight on several levels.
You are fighting in intercessory prayer, or maybe it's a fight to even get to take time to pray.
Maybe you constantly collide with your child over certain issues, then there is possible friction between you and your spouse, or even between you and other family members that know everything better.
However, stand firm.
Yes, there is a battle! Because God has an enormous calling on your child's life. And it's worth fighting for.
I myself am a product of my single mom's intercessory prayers combined with a lot of repentance and personal healing and deliverance on her part.
If she wouldn't have stood firm in her spiritual authority as the head of the house towards me, in addition to repenting before God, clean up her own spiritual life, and then pray for my salvation, I probably wouldn't have wrote this article now.
Either way, Jesus turned a messy situation into something beautiful. And so can He do this with your child. I believe these 7 powerful spiritual warfare prayers can be a great support for that as well.
1. Pray For The Salvation Of Your Child
I recently read the statistics by ministry-to-children.com and was really quite surprised at how much the spiritual influence of a parent matters to the salvation of their children.
Here are some of their results. Check this out!
2/3 of Christians came to faith before the age of 18.
43% came to Christ before the age of 12.
Less than 1/4 of current believers came to Christ after the age of 21.
The statistic shows 84% of the people getting saved were saved when they were young. 84%!!!
It is so vital to pray for your child's salvation and expose them to Jesus as much as possible when they're young.
It also shows 50%, half of the children, that come to Christ were led by their parents!
Think about that.
YOU as the parent have the most important spiritual role in your child's life. That's why you have to press into prayer for your child's salvation.
When you pray, you need to pray with boldness. You need to do real spiritual warfare. We're talking about snatching someone from the kingdom of darkness and being supernaturally immigrated into the kingdom of heaven.
That is something that doesn't happen in passing by. That is something powerful and violent.
Remember what Jesus said in Matthew 11:12.
"And from the days of John the Baptist until now the kingdom of heaven suffers violence, and the violent take it by force."

Matthew 11:12
The spiritually violent take the kingdom of heaven which is God's salvation, by force.
I am talking about spiritual warfare.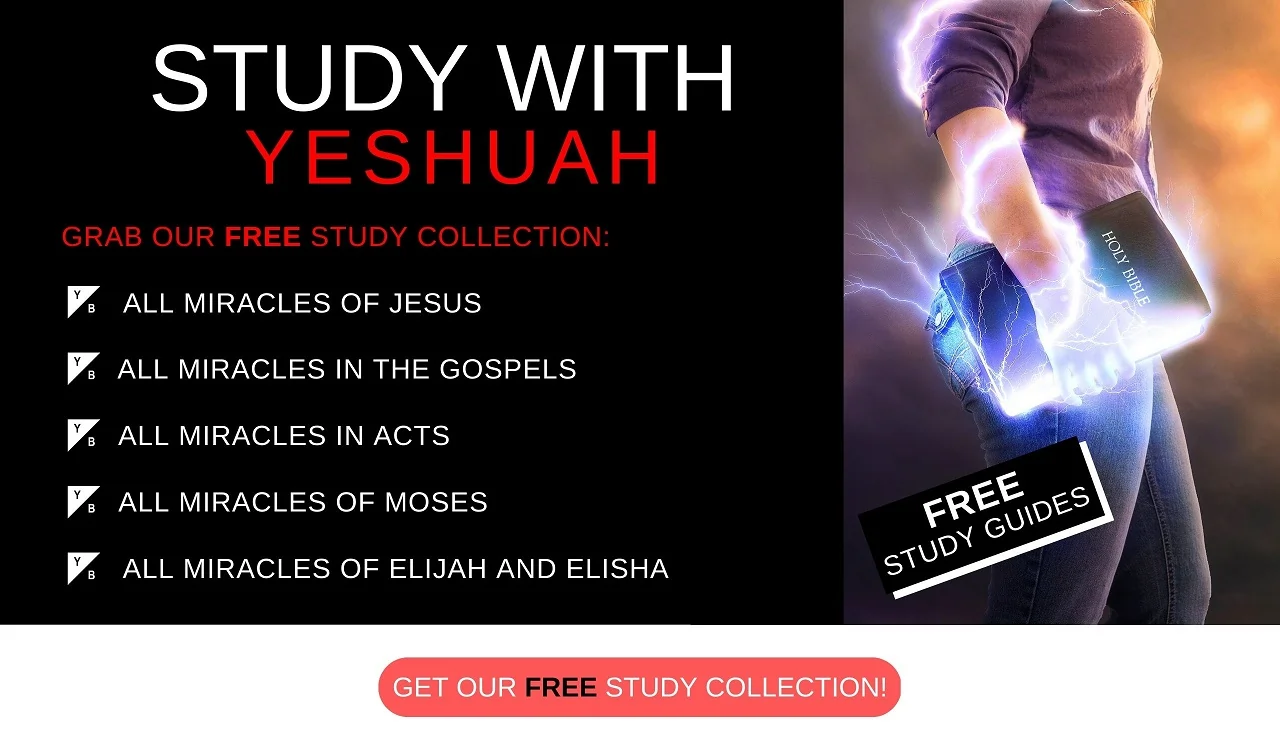 If your child isn't saved yet, he/she is spiritually dead. That means you can awaken his/her spirit according to Ephesians 5:14.
Pray fervently in spiritual warfare for their salvation. Pray in your God-given authority and release an awakening of their spirit. Pray for a true conviction by the Holy Spirit. Pray for complete and lasting salvation.
This Youtube Video by Perry Stone was a real encouragement for me on how to pray for my son. I believe it'll be a blessing for you as well.
2. Break Your Own Generational Curses
This point is vitally important in doing spiritual warfare for your children. It's based on the principle of generational curses and blessings that run throughout your family line.
We have a saying in Germany: Kids are like a mirror. Meaning kids will reflect on what they have picked up from their parents.
Obviously, that refers to the child learning and mirroring you.
But if you see something in your child that rings some alarm bells like violent anger you need to know that he/she has not picked that anger off the tree in your yard.
Either he/she picked it up from you or your spouse or they received it through your own or your spouse's family line.
There is also the possibility that you guys allowed your child to be exposed to a certain influence so that this violent anger had the right to come in.
In any case, you as the parent need to deal with this spiritual issue.
Whatever you see in your child's behavior could've come from either you or your spouse.
So, if you see violence and anger in your child ask yourself if it is something you or your spouse has had to deal with as well. If not, is it may be a pattern on either side of the extended family?
If so, you and/or your spouse have to do some serious self-healing and deliverance.
If you don't quite know what I am talking about, you can check out our free Healing & Deliverance Academy (H&D Academy) on this website. It's a totally free resource to help you move past life's struggles into spiritual empowerment. It will help you understand the whole subject of healing and deliverance and help you move in into greater freedom for your life.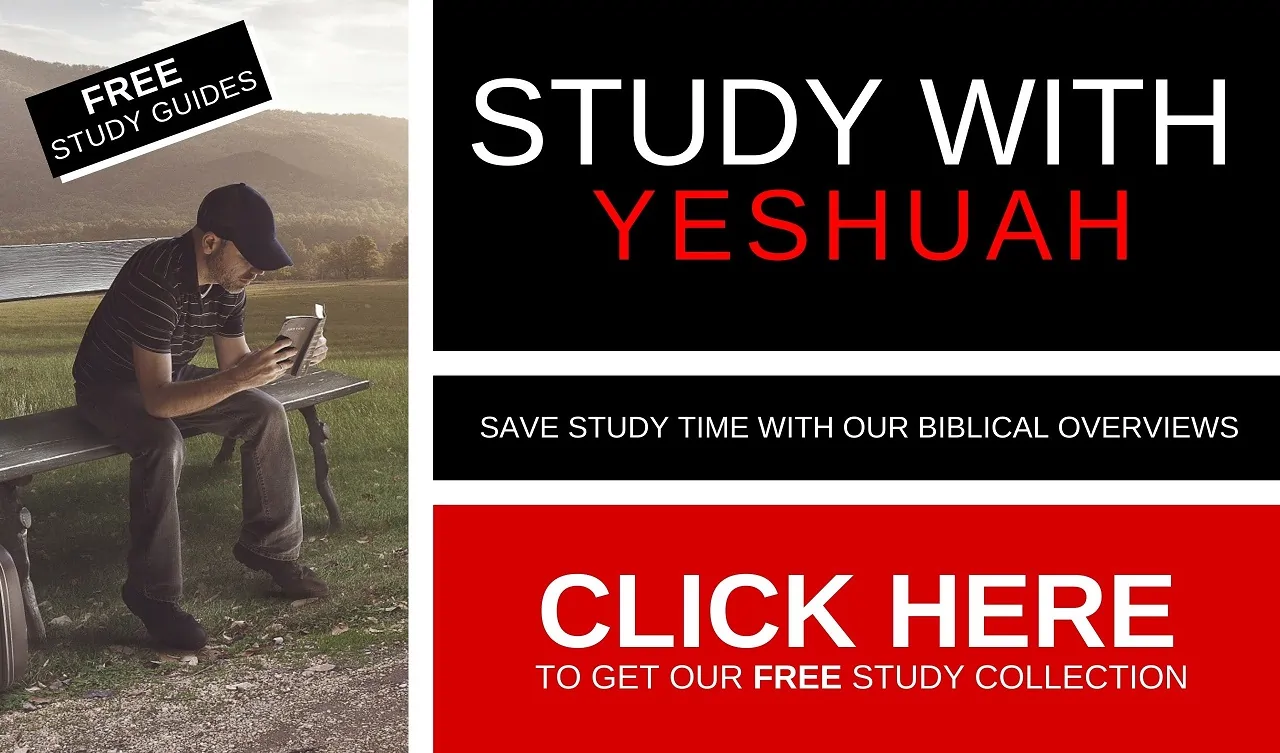 When you really start doing deliverance on yourself and with your spouse you will start seeing a change in your child's behavior and see the now freed generational blessings trickle down into your child's life.
Take some time to reflect, pray, and talk to your spouse about this. Repent before God or to your spouse where you have to. (Maybe your spouse will feel like reconciling too.) Break any sin and curse attached and release God's anointing to break the yoke. Pray for self-deliverance and actually cast those spiritual issues out of your lives.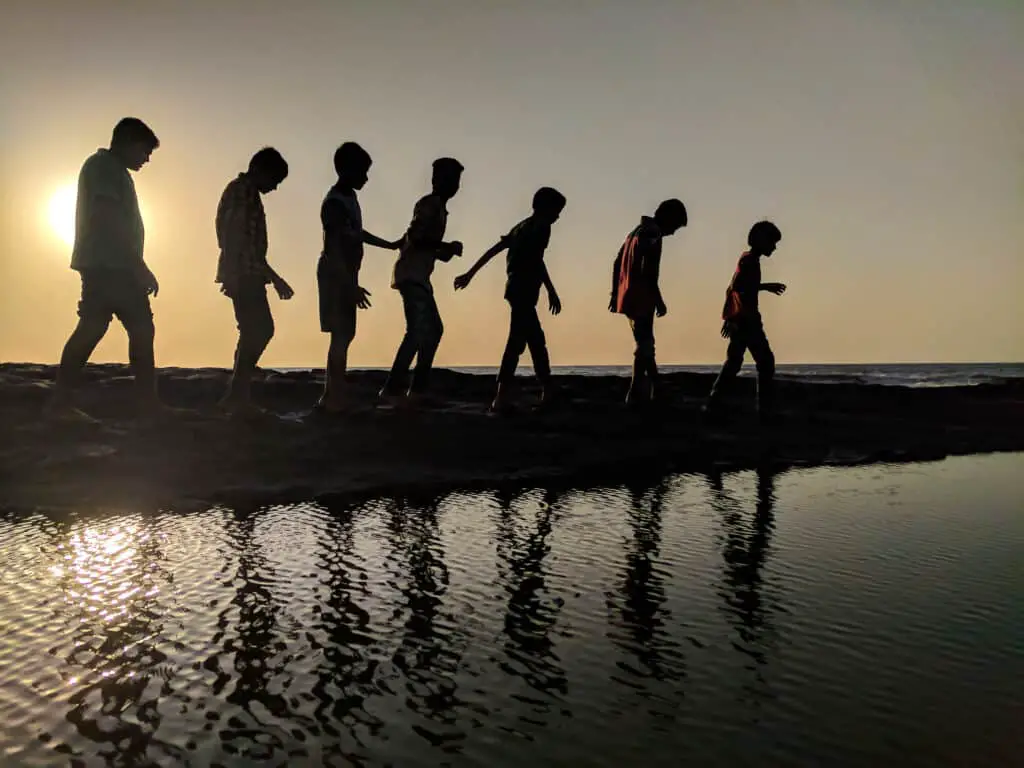 3. Build A Spiritual Prayer Routine With Your Child
As we already saw in my second prayer point about salvation, parents have a huge influence on a person's salvation.
According to ministry-to-children.com and LifeWay Research parents that have the following regular spiritual activities are more prone to have higher spiritual health:
"Reading the Bible several times a week.
Taking part in a service project or church mission trip as a family.
Sharing their faith with unbelievers.
Encouraging teenagers to serve in the church.
Asking forgiveness when they messed up as parents.
Encouraging their children's unique talents and interests.
Taking annual family vacations.
Attending churches with teaching that emphasized what the Bible says.
Teaching their children to tithe." (LifeWay Research)
All these activities as well as a consistent prayer routine can be a very practical way of spiritual warfare.

Depending on how old your child is you could do a regular bedtime prayer in the beginning. Maybe regular family prayer times and or set quiet times for the whole house could be a good way to start off this routine for you.
Just experiment and see what works for you.
The most important thing though is that you and your spouse set the example. You will set the bar your child will hold himself/herself to.
Start with praying for deliverance and freedom from all spiritual blockages that hold you back from having a regular and consistent Jesus-time. Invite the Holy Spirit into your home. Pray regularly at meals, when you go on a trip, when there is a spontaneous problem like a booboo, an issue at school or something similar (even if it seems small). And pray at bedtimes.
Be the example you had or wished you would've had as a child.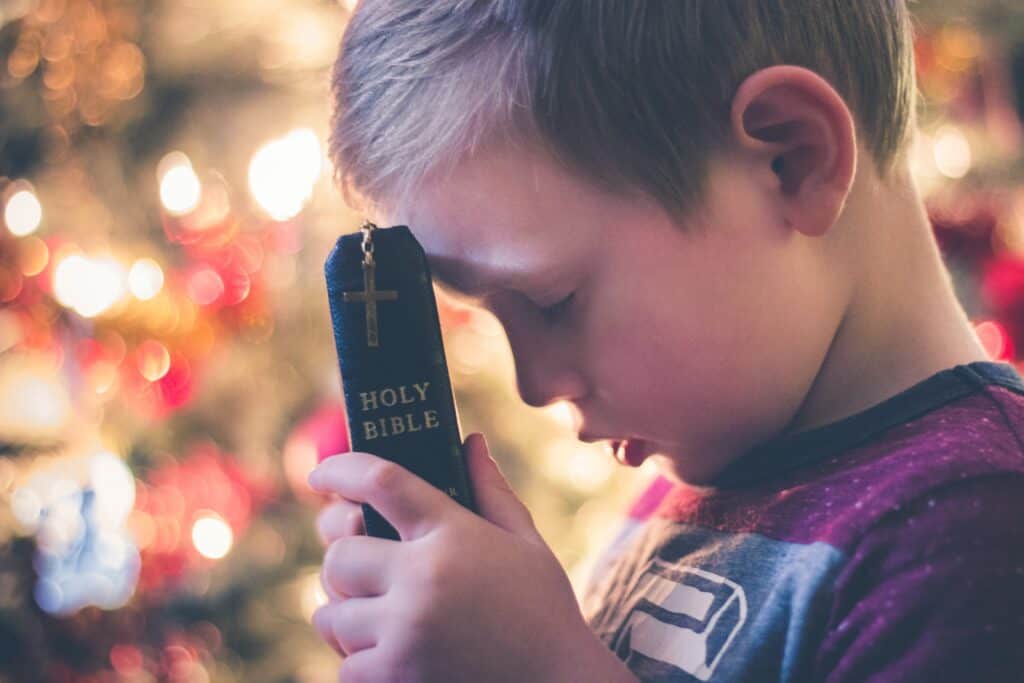 4. Pray Intercessory Warfare Prayers
When praying for your child consistent intercession is important.
But next to just praying "nice prayers" like: Please, Lord bless my Child, protect him/her. Thank you for XYZ.", you should really step into your identity as an ambassador of Christ to do some serious spiritual warfare.
One way of doing that is by standing in the gap. The gap described in the Bible is the spiritual and figurative gap between God's people and the Lord himself that broke open because of sin.
Like Moses did with the people of Israel in Exodus 32:11-14, 31-32; 34:9, you also can step into this gap between God and your child to release the freedom Jesus obtained on the cross.
To learn more about what the Gap in the Bible is, I made an in-depth answer article just for you so you could be more effective in your intercession.
You can fill the holes in the spiritual wall by praying those real warfare prayers. (Ezekiel 22:30)
What was previously missing will be repaired and filled through your intercessory spiritual warfare.
Put on the full armor of God and pray against any fiery dart released against your child (Ephesians 6:10-20). No weapon formed against him/her shall prosper (Isaiah 54:17). Reverse the curses and darts back to the sender. Release the blood of Christ as protection and conviction over your child.
Be bold, be lead by the Holy Spirit, and don't give up. Remember, the violent take it by force!
5. Pray For Christian Friends & Godly Leaders
The older our children get the bigger their realm of people influencing them will be. That's why it's so important that you pray from early on for good Christian friends and Godly leaders in your child's life.
I even have heard of many parents praying for their child's future spouse since their child was born.
Those are all important factors if you think about it.
What people had the most influence on your own personal development?
Mine definitely were parents, friends, and certain leadership role models.
Some of those influences in my personal life were even quite negative where I needed quite some healing and deliverance later on.
I believe we as parents can lay a foundation through prayer for our children.
Even if your child is already involved in negative friendships that you know are not a blessing and you are in a position where everything has already been said and done, but nothing changed.
Then do spiritual warfare. Don't let the enemy tell you "oh, well, it's just a rebellious phase in the teenage years." Do self-deliverance from all rebellion in your life and bind the enemy from influencing your child through friends.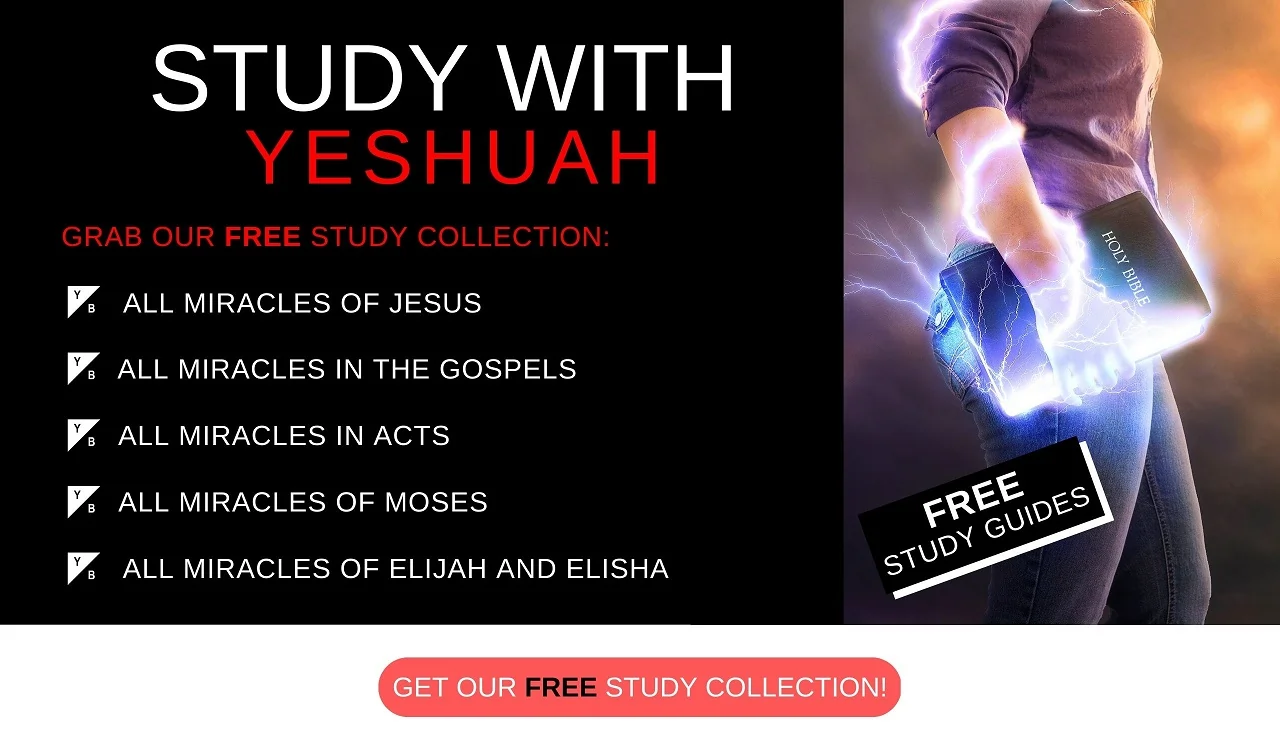 Be specific when you pray. The weapons of our warfare are not carnal, they are so much more powerful because we fight against spiritual beings that have to bow to the name of Jesus.
Bind and rebuke the enemy. Release the blood of Christ against him. Release the hedge of protection.
If you want to learn more about spiritual warfare and what weapons you can use I made a very useful article about that exact topic that I believe will be a real blessing to you.
Pray that your child will have Godly friends and leaders in their life. Bind the enemy from using the wrong people in your child's life. Bind the enemy from killing, stealing, or destroying your son's/daughter's life through friends and wrong role models. Release God's hedge of protection over your family. Release Godly leaders that would reach out and impart Godly morals and values. Release them, because God has already prepared them. Also, pray for the healing and deliverance of specific issues you can see in your child's life.
6. Release The Blessings & Gifts Of God
We talked a lot about spiritual warfare, binding, and breaking of curses.
Now it's time to switch the sword around.
Now, let's look at what God has given. Let's see what blessings He wants to release in your son's/daughter's life.
You know your child the best. What type of temperament does it have? What can you see God develop in your child's life?
What giftings can you see your child walk out for God?
Is he/she an apostle, evangelist, prophet, teacher, or shepherd? Or maybe a combination of two of them? (Ephesians 4:11-12)
Whatever you see or don't see in your child, know that God has an intense calling for him/her.
Agree with God in prayer by releasing God's calling over your child. Release God's gifts out of 1 Corinthians 12.
Bless what God is doing in his/her life. Don't put your child down when they are still in the learning process.
Encourage them to explore and discover the gifts and talents God has given him/her. Give them opportunities by going on mission trips or doing certain church activities and joining a healthy youth ministry.
If he/she is more the leader type, release him/her in prayer into the leadership calling.
If he/she is more of a sensitive character, likes to listen, care, and help, release the shepherd anointing. Bless that calling in Jesus' name.
Is he/she very sensitive in the Spirit for the atmosphere and has a prophetic gift? Bless it, encourage him/her. Release that gift of prophecy over him/her. The apostle Paul says we should especially pursue this specific gift. (1 Corinthians 14:1)
Does he/she like to teach? Well, maybe you have a little teacher on your hand. God wants to use your child. Bless that gift and pray for more opportunities to teach, even at a young age.
Maybe there is a youth ministry in your area that allows their youth to preach from time to time.
Is he/she super outgoing and friendly to people, willing to talk to everyone all the time? Can you see an evangelistic tendency? Well, bless it. Encourage it (in healthy measures). Release that gift through intercessory prayer.
There are so many gifts and blessings you can release and pray for your child. I just focused on the main ones out of Ephesians 4. But you know your child the best.
Pray that he/she would recognize the calling of God on her/his life. Pray that he/she would walk in the fullness of God's calling. Pray for God-given mentors and mentees that your child would learn from and impart to. Pray that God would use all the spiritual and natural gifts the Holy Spirit has laid into your child.
Be willing to release your child and not hold back. Be willing to let him/her go even if it means that he/she would walk in something completely different than what you had in mind.
Just pray for God's perfect will and calling to manifest in your child's life.
7. Agree With God's Word or Prophecy For Your Child
This point goes hand in hand with my previous point.
Stand on God's written promises in the Bible and declare them.
Bible verses like Deuteronomy 28:13 that your child would be the head and not the tail in any situation. That he/she would be the lender, not the borrower (Proverbs 22:7).
Pray and declare verses like that over your child. Remind God of His written promises.
Maybe someone prophesied over your child at some point. Then be like Mary that kept the Word of God and all the special things happening around her baby in her heart. (Luke 2:19)
Remind God of these promises. Pray them out by declaring them into the spiritual realm. Hold on to them and release your child into God's inheritance.
His Word is so much more powerful than our opinions or spoken self-determination.
Any promises you see in the Bible, pray them over your child. Pray that he/she would walk in the fullness of God's promises. Pray that God would use your child in signs, wonders, and miracles. Pray that he/she would be a mighty tool in God's hand. Pray that your child would preach the word of God and be salt and light to this broken and lost world.
There is a mighty calling on your son's/daughter's life. Fight for it shoulder on shoulder with Jesus through powerful spiritual warfare prayer.
To dig deeper into the subject of spiritual warfare you might find this article about The 7 Signs of Spiritual Warfare to be a blessing to you.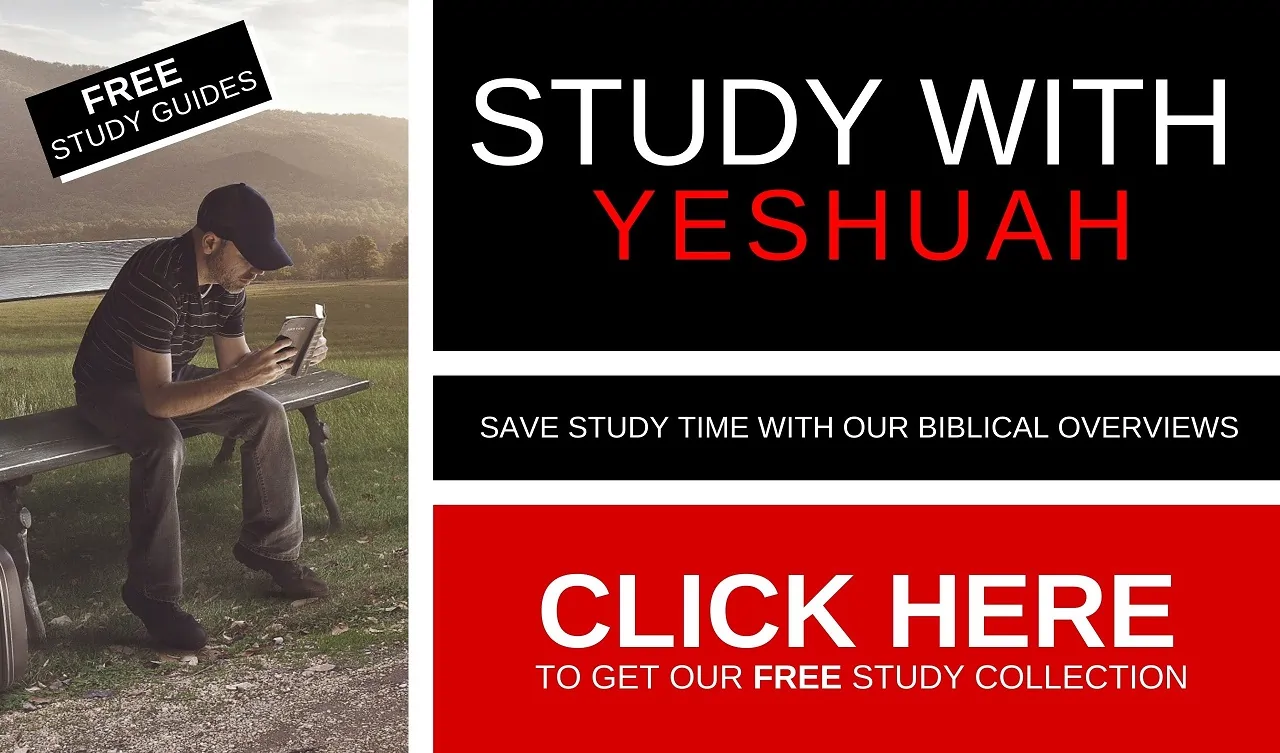 Related Posts:
You feel like a demonic spirit is at work in your life, and there is no one around to pray a deliverance prayer for you, but you have heard of

---

In this step-by-step helpful guide, I want to show you how you can do spiritual warfare for your child effectively. I have prayed this way countless times and seen great

---

Your child might be in a situation that requires a real need for deliverance and a supernatural move of God. In this article, I will give you one powerful and

---