The gospel of Mark records about 22 miracles Jesus performed during His time of ministry. Even though, overall, He performed more miracles than that. In this article, I list only the miracles recorded in the gospel of Mark in their chronological order.
I present them in a tabular overview. Below the table, you find the scripture passages in the NKJV. You can jump back and forth by clicking on the links in the table and the dark "back to top" buttons with the passages below.
To understand the skips between the chapters, you can compare the events with the other three gospels in my overview linked below the table.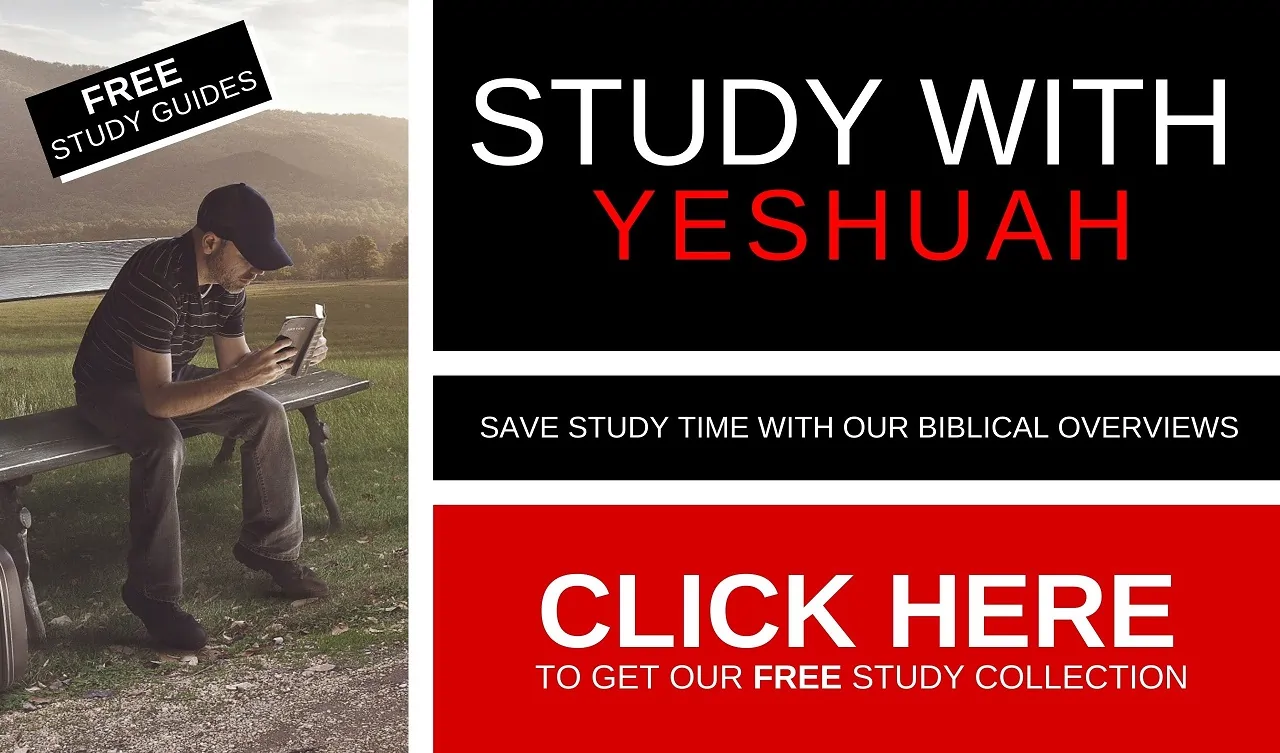 Check out all miracles of Jesus recorded in the other gospels: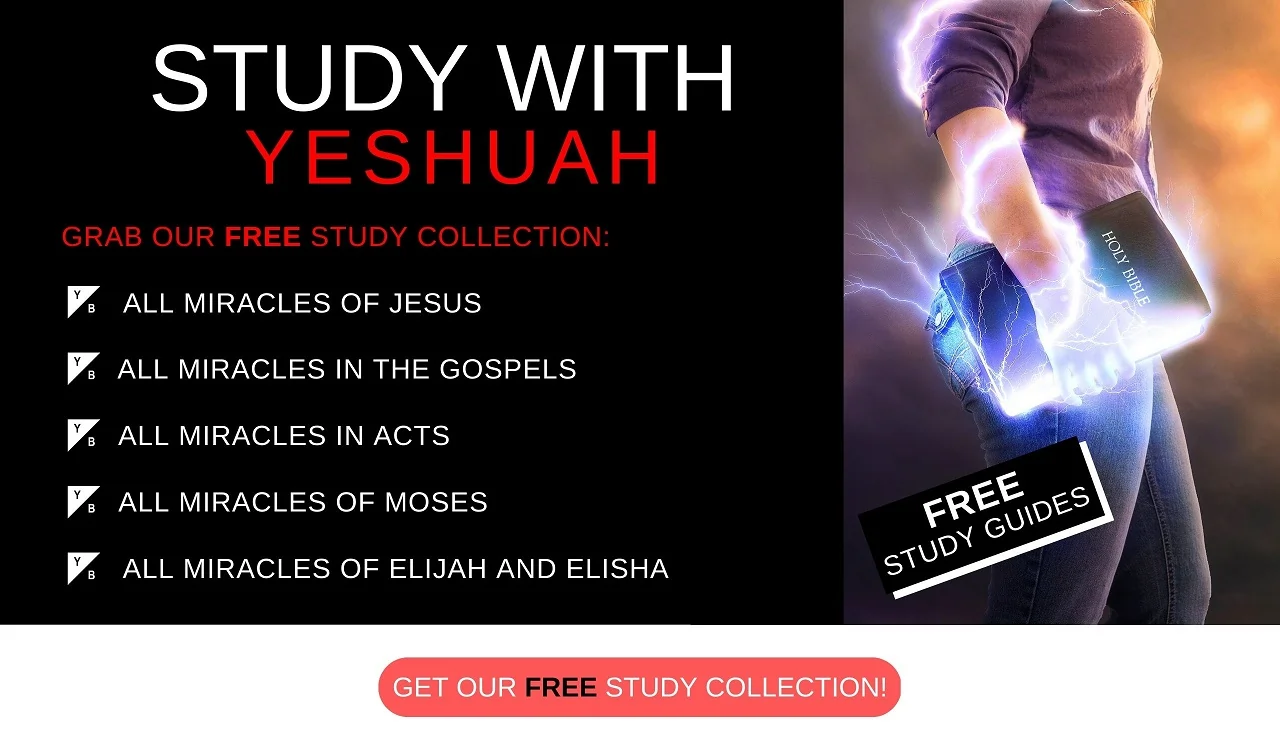 Related Posts:
In this article, I detail all 29 miracles in the book of acts. They are listed in chronological with their corresponding scripture passages. Click the links to jump to the

---

In this article, I detail all 19 miracles of the apostles Peter and Paul. They are listed in chronological order with two tables and their corresponding scripture passages. Click the

---

Are you wondering how many miracles the apostle Paul performed? I researched the answer for you. The apostle Paul performed ten miracles. They consist of six wondrous acts, two healing

---
1. Jesus drives out an evil spirit in Capernaum
Mark 1:21-28 NKJV:
Then they went into Capernaum, and immediately on the Sabbath He entered the synagogue and taught. And they were astonished at His teaching, for He taught them as one having authority, and not as the scribes. Now there was a man in their synagogue with an unclean spirit. And he cried out, saying, "Let us alone! What have we to do with You, Jesus of Nazareth? Did You come to destroy us? I know who You are—the Holy One of God!" But Jesus rebuked him, saying, "Be quiet, and come out of him!" And when the unclean spirit had convulsed him and cried out with a loud voice, he came out of him. Then they were all amazed, so that they questioned among themselves, saying, "What is this? What new doctrine is this? For with authority He commands even the unclean spirits, and they obey Him." And immediately His fame spread throughout all the region around Galilee.
2. Jesus heals the fever of Peter's mother-in-law
Mark 1:29-31 NKJV:
Now as soon as they had come out of the synagogue, they entered the house of Simon and Andrew, with James and John. But Simon's wife's mother lay sick with a fever, and they told Him about her at once. So He came and took her by the hand and lifted her up, and immediately the fever left her. And she served them.
3. Jesus heals many sick and oppressed in Capernaum
Mark 1:32-34 NKJV:
At evening, when the sun had set, they brought to Him all who were sick and those who were demon-possessed. And the whole city was gathered together at the door. Then He healed many who were sick with various diseases, and cast out many demons; and He did not allow the demons to speak, because they knew Him.
4. Jesus cleanses a man with leprosy
Mark 1:40-45 NKJV:
Now a leper came to Him, imploring Him, kneeling down to Him and saying to Him, "If You are willing, You can make me clean." Then Jesus, moved with compassion, stretched out His hand and touched him, and said to him, "I am willing; be cleansed." As soon as He had spoken, immediately the leprosy left him, and he was cleansed. And He strictly warned him and sent him away at once, and said to him, "See that you say nothing to anyone; but go your way, show yourself to the priest, and offer for your cleansing those things which Moses commanded, as a testimony to them." However, he went out and began to proclaim it freely, and to spread the matter, so that Jesus could no longer openly enter the city, but was outside in deserted places; and they came to Him from every direction.
5. Jesus heals a paralytic let down through a roof
Mark 2:1-12 NKJV:
And again He entered Capernaum after some days, and it was heard that He was in the house. Immediately many gathered together, so that there was no longer room to receive them, not even near the door. And He preached the word to them. Then they came to Him, bringing a paralytic who was carried by four men. And when they could not come near Him because of the crowd, they uncovered the roof where He was. So when they had broken through, they let down the bed on which the paralytic was lying. When Jesus saw their faith, He said to the paralytic, "Son, your sins are forgiven you." And some of the scribes were sitting there and reasoning in their hearts, "Why does this Man speak blasphemies like this? Who can forgive sins but God alone?" But immediately, when Jesus perceived in His spirit that they reasoned thus within themselves, He said to them, "Why do you reason about these things in your hearts? Which is easier, to say to the paralytic, 'Your sins are forgiven you,' or to say, 'Arise, take up your bed and walk'? But that you may know that the Son of Man has power on earth to forgive sins"—He said to the paralytic, "I say to you, arise, take up your bed, and go to your house." Immediately he arose, took up the bed, and went out in the presence of them all, so that all were amazed and glorified God, saying, "We never saw anything like this!"
6. Jesus heals a man's withered hand on the Sabbath
Mark 3:1-6 NKJV:
And He entered the synagogue again, and a man was there who had a withered hand. So they watched Him closely, whether He would heal him on the Sabbath, so that they might accuse Him. And He said to the man who had the withered hand, "Step forward." Then He said to them, "Is it lawful on the Sabbath to do good or to do evil, to save life or to kill?" But they kept silent. And when He had looked around at them with anger, being grieved by the hardness of their hearts, He said to the man, "Stretch out your hand." And he stretched it out, and his hand was restored as whole as the other. Then the Pharisees went out and immediately plotted with the Herodians against Him, how they might destroy Him.
7. Jesus heals a great multitude of people
Mark 3:7-12 NKJV:
But Jesus withdrew with His disciples to the sea. And a great multitude from Galilee followed Him, and from Judea and Jerusalem and Idumea and beyond the Jordan; and those from Tyre and Sidon, a great multitude, when they heard how many things He was doing, came to Him. So He told His disciples that a small boat should be kept ready for Him because of the multitude, lest they should crush Him. For He healed many, so that as many as had afflictions pressed about Him to touch Him. And the unclean spirits, whenever they saw Him, fell down before Him and cried out, saying, "You are the Son of God." But He sternly warned them that they should not make Him known.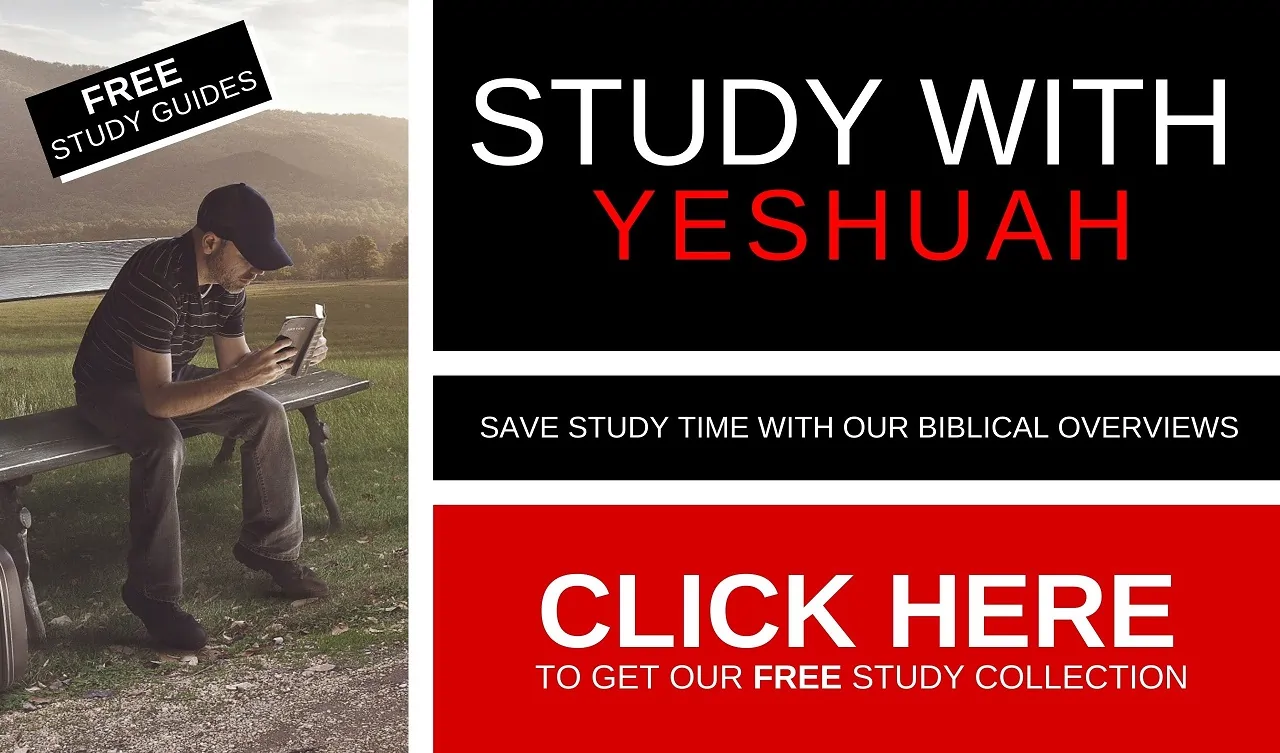 8. Jesus calms the storm on the sea of Galilee
Mark 4:35-41 NKJV:
On the same day, when evening had come, He said to them, "Let us cross over to the other side." Now when they had left the multitude, they took Him along in the boat as He was. And other little boats were also with Him. And a great windstorm arose, and the waves beat into the boat, so that it was already filling. But He was in the stern, asleep on a pillow. And they awoke Him and said to Him, "Teacher, do You not care that we are perishing?" Then He arose and rebuked the wind, and said to the sea, "Peace, be still!" And the wind ceased and there was a great calm. But He said to them, "Why are you so fearful? How is it that you have no faith?" And they feared exceedingly, and said to one another, "Who can this be, that even the wind and the sea obey Him!"
9. Jesus casts demons into a herd of pigs
Mark 5:1-20 NKJV:
Then they came to the other side of the sea, to the country of the Gadarenes. And when He had come out of the boat, immediately there met Him out of the tombs a man with an unclean spirit, who had his dwelling among the tombs; and no one could bind him, not even with chains, because he had often been bound with shackles and chains. And the chains had been pulled apart by him, and the shackles broken in pieces; neither could anyone tame him. And always, night and day, he was in the mountains and in the tombs, crying out and cutting himself with stones. When he saw Jesus from afar, he ran and worshiped Him. And he cried out with a loud voice and said, "What have I to do with You, Jesus, Son of the Most High God? I implore You by God that You do not torment me." For He said to him, "Come out of the man, unclean spirit!" Then He asked him, "What is your name?" And he answered, saying, "My name is Legion; for we are many." Also he begged Him earnestly that He would not send them out of the country. Now a large herd of swine was feeding there near the mountains. So all the demons begged Him, saying, "Send us to the swine, that we may enter them." And at once Jesus gave them permission. Then the unclean spirits went out and entered the swine (there were about two thousand); and the herd ran violently down the steep place into the sea, and drowned in the sea. So those who fed the swine fled, and they told it in the city and in the country. And they went out to see what it was that had happened. Then they came to Jesus, and saw the one who had been demon-possessed and had the legion, sitting and clothed and in his right mind. And they were afraid. And those who saw it told them how it happened to him who had been demon-possessed, and about the swine. Then they began to plead with Him to depart from their region. And when He got into the boat, he who had been demon-possessed begged Him that he might be with Him. However, Jesus did not permit him, but said to him, "Go home to your friends, and tell them what great things the Lord has done for you, and how He has had compassion on you." And he departed and began to proclaim in Decapolis all that Jesus had done for him; and all marveled.
10. Jesus heals a woman with an issue of blood
Mark 5:25-34 NKJV:
Now a certain woman had a flow of blood for twelve years, and had suffered many things from many physicians. She had spent all that she had and was no better, but rather grew worse. When she heard about Jesus, she came behind Him in the crowd and touched His garment. For she said, "If only I may touch His clothes, I shall be made well." Immediately the fountain of her blood was dried up, and she felt in her body that she was healed of the affliction. And Jesus, immediately knowing in Himself that power had gone out of Him, turned around in the crowd and said, "Who touched My clothes?" But His disciples said to Him, "You see the multitude thronging You, and You say, 'Who touched Me?' " And He looked around to see her who had done this thing. But the woman, fearing and trembling, knowing what had happened to her, came and fell down before Him and told Him the whole truth. And He said to her, "Daughter, your faith has made you well. Go in peace, and be healed of your affliction."
11. Jesus raises Jairus' daughter back to life
Mark 5:21-24, 35-43 NKJV:
Now when Jesus had crossed over again by boat to the other side, a great multitude gathered to Him; and He was by the sea. And behold, one of the rulers of the synagogue came, Jairus by name. And when he saw Him, he fell at His feet and begged Him earnestly, saying, "My little daughter lies at the point of death. Come and lay Your hands on her, that she may be healed, and she will live." So Jesus went with him, and a great multitude followed Him and thronged Him.
While He was still speaking, some came from the ruler of the synagogue's house who said, "Your daughter is dead. Why trouble the Teacher any further?" As soon as Jesus heard the word that was spoken, He said to the ruler of the synagogue, "Do not be afraid; only believe." And He permitted no one to follow Him except Peter, James, and John the brother of James. Then He came to the house of the ruler of the synagogue, and saw a tumult and those who wept and wailed loudly. When He came in, He said to them, "Why make this commotion and weep? The child is not dead, but sleeping." And they ridiculed Him. But when He had put them all outside, He took the father and the mother of the child, and those who were with Him, and entered where the child was lying. Then He took the child by the hand, and said to her, "Talitha, cumi," which is translated, "Little girl, I say to you, arise." Immediately the girl arose and walked, for she was twelve years of age. And they were overcome with great amazement. But He commanded them strictly that no one should know it, and said that something should be given her to eat.
12. Jesus feeds 5,000 plus women and children
Mark 6:30-44 NKJV:
Then the apostles gathered to Jesus and told Him all things, both what they had done and what they had taught. And He said to them, "Come aside by yourselves to a deserted place and rest a while." For there were many coming and going, and they did not even have time to eat. So they departed to a deserted place in the boat by themselves. But the multitudes saw them departing, and many knew Him and ran there on foot from all the cities. They arrived before them and came together to Him. And Jesus, when He came out, saw a great multitude and was moved with compassion for them, because they were like sheep not having a shepherd. So He began to teach them many things. When the day was now far spent, His disciples came to Him and said, "This is a deserted place, and already the hour is late. Send them away, that they may go into the surrounding country and villages and buy themselves bread; for they have nothing to eat." But He answered and said to them, "You give them something to eat." And they said to Him, "Shall we go and buy two hundred denarii worth of bread and give them something to eat?" But He said to them, "How many loaves do you have? Go and see." And when they found out they said, "Five, and two fish." Then He commanded them to make them all sit down in groups on the green grass. So they sat down in ranks, in hundreds and in fifties. And when He had taken the five loaves and the two fish, He looked up to heaven, blessed and broke the loaves, and gave them to His disciples to set before them; and the two fish He divided among them all. So they all ate and were filled. And they took up twelve baskets full of fragments and of the fish. Now those who had eaten the loaves were about five thousand men.
13. Jesus walk on water
Mark 6:45-52 NKJV:
Immediately He made His disciples get into the boat and go before Him to the other side, to Bethsaida, while He sent the multitude away. And when He had sent them away, He departed to the mountain to pray. Now when evening came, the boat was in the middle of the sea; and He was alone on the land. Then He saw them straining at rowing, for the wind was against them. Now about the fourth watch of the night He came to them, walking on the sea, and would have passed them by. And when they saw Him walking on the sea, they supposed it was a ghost, and cried out; for they all saw Him and were troubled. But immediately He talked with them and said to them, "Be of good cheer! It is I; do not be afraid." Then He went up into the boat to them, and the wind ceased. And they were greatly amazed in themselves beyond measure, and marveled. For they had not understood about the loaves, because their heart was hardened.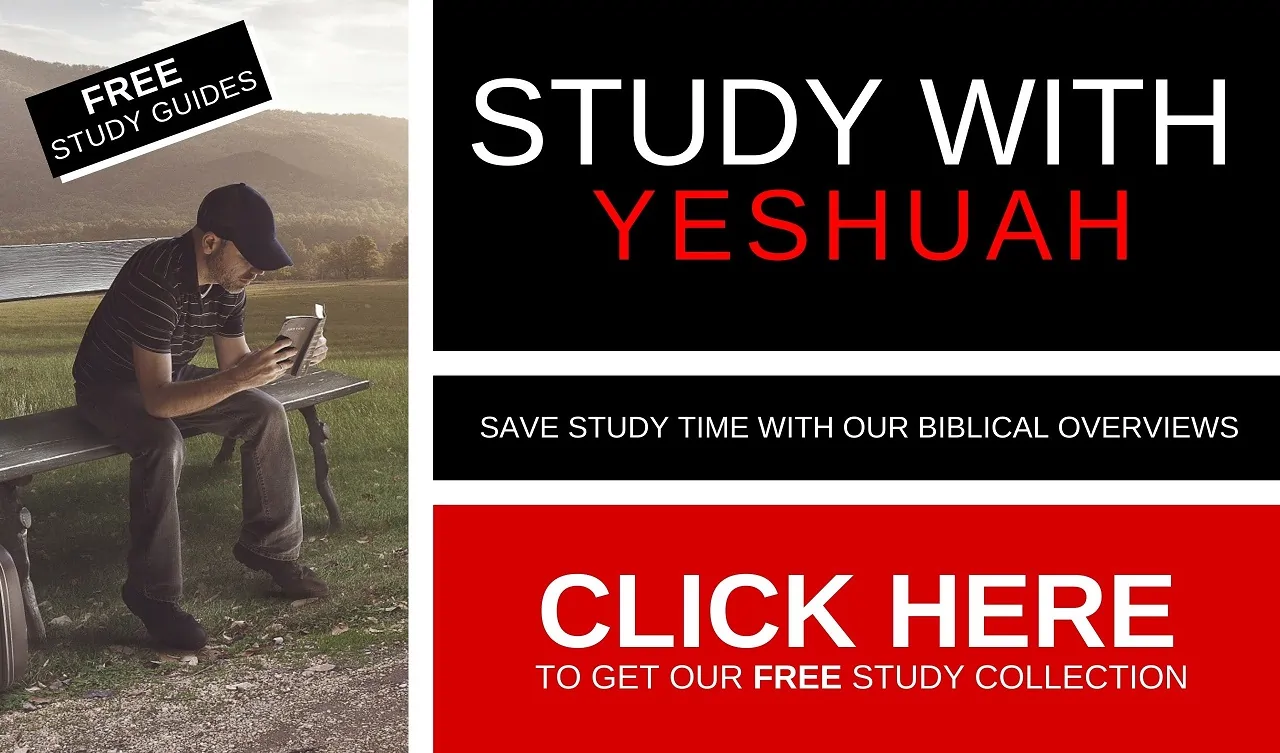 14. Many sick are healed by touching Jesus' garment
Mark 6:53-56 NKJV:
When they had crossed over, they came to the land of Gennesaret and anchored there. And when they came out of the boat, immediately the people recognized Him, ran through that whole surrounding region, and began to carry about on beds those who were sick to wherever they heard He was. Wherever He entered, into villages, cities, or the country, they laid the sick in the marketplaces, and begged Him that they might just touch the hem of His garment. And as many as touched Him were made well.
15. A gentile woman's demonized daughter is healed
Mark 7:24-30 NKJV:
From there He arose and went to the region of Tyre and Sidon. And He entered a house and wanted no one to know it, but He could not be hidden. For a woman whose young daughter had an unclean spirit heard about Him, and she came and fell at His feet. The woman was a Greek, a Syro-Phoenician by birth, and she kept asking Him to cast the demon out of her daughter. But Jesus said to her, "Let the children be filled first, for it is not good to take the children's bread and throw it to the little dogs." And she answered and said to Him, "Yes, Lord, yet even the little dogs under the table eat from the children's crumbs." Then He said to her, "For this saying go your way; the demon has gone out of your daughter." And when she had come to her house, she found the demon gone out, and her daughter lying on the bed.
16. Jesus heals a deaf and mute man
Mark 7:31-37 NKJV:
Again, departing from the region of Tyre and Sidon, He came through the midst of the region of Decapolis to the Sea of Galilee. Then they brought to Him one who was deaf and had an impediment in his speech, and they begged Him to put His hand on him. And He took him aside from the multitude, and put His fingers in his ears, and He spat and touched his tongue. Then, looking up to heaven, He sighed, and said to him, "Ephphatha," that is, "Be opened." Immediately his ears were opened, and the impediment of his tongue was loosed, and he spoke plainly. Then He commanded them that they should tell no one; but the more He commanded them, the more widely they proclaimed it. And they were astonished beyond measure, saying, "He has done all things well. He makes both the deaf to hear and the mute to speak."
17. Jesus feeds 4,000 plus women and children
Mark 8:1-13 NKJV:
In those days, the multitude being very great and having nothing to eat, Jesus called His disciples to Him and said to them, "I have compassion on the multitude, because they have now continued with Me three days and have nothing to eat. And if I send them away hungry to their own houses, they will faint on the way; for some of them have come from afar." Then His disciples answered Him, "How can one satisfy these people with bread here in the wilderness?" He asked them, "How many loaves do you have?" And they said, "Seven." So He commanded the multitude to sit down on the ground. And He took the seven loaves and gave thanks, broke them and gave them to His disciples to set before them; and they set them before the multitude. They also had a few small fish; and having blessed them, He said to set them also before them. So they ate and were filled, and they took up seven large baskets of leftover fragments. Now those who had eaten were about four thousand. And He sent them away, immediately got into the boat with His disciples, and came to the region of Dalmanutha. Then the Pharisees came out and began to dispute with Him, seeking from Him a sign from heaven, testing Him. But He sighed deeply in His spirit, and said, "Why does this generation seek a sign? Assuredly, I say to you, no sign shall be given to this generation." And He left them, and getting into the boat again, departed to the other side.
18. Jesus heals a blind man at Bethsaida
Mark 8:22-26 NKJV:
Then He came to Bethsaida; and they brought a blind man to Him, and begged Him to touch him. So He took the blind man by the hand and led him out of the town. And when He had spit on his eyes and put His hands on him, He asked him if he saw anything. And he looked up and said, "I see men like trees, walking." Then He put His hands on his eyes again and made him look up. And he was restored and saw everyone clearly. Then He sent him away to his house, saying, "Neither go into the town, nor tell anyone in the town."
19. Jesus transfigured on the mount
Mark 9:2-13 NKJV:
Now after six days Jesus took Peter, James, and John, and led them up on a high mountain apart by themselves; and He was transfigured before them. 3 His clothes became shining, exceedingly white, like snow, such as no launderer on earth can whiten them. And Elijah appeared to them with Moses, and they were talking with Jesus. Then Peter answered and said to Jesus, "Rabbi, it is good for us to be here; and let us make three tabernacles: one for You, one for Moses, and one for Elijah"— because he did not know what to say, for they were greatly afraid. And a cloud came and overshadowed them; and a voice came out of the cloud, saying, "This is My beloved Son. Hear Him!" Suddenly, when they had looked around, they saw no one anymore, but only Jesus with themselves. Now as they came down from the mountain, He commanded them that they should tell no one the things they had seen, till the Son of Man had risen from the dead. So they kept this word to themselves, questioning what the rising from the dead meant. And they asked Him, saying, "Why do the scribes say that Elijah must come first?" Then He answered and told them, "Indeed, Elijah is coming first and restores all things. And how is it written concerning the Son of Man, that He must suffer many things and be treated with contempt? But I say to you that Elijah has also come, and they did to him whatever they wished, as it is written of him."
20. Jesus heals a boy with an unclean spirit
Mark 9:14-29 NKJV:
And when He came to the disciples, He saw a great multitude around them, and scribes disputing with them. Immediately, when they saw Him, all the people were greatly amazed, and running to Him, greeted Him. And He asked the scribes, "What are you discussing with them?" Then one of the crowd answered and said, "Teacher, I brought You my son, who has a mute spirit. And wherever it seizes him, it throws him down; he foams at the mouth, gnashes his teeth, and becomes rigid. So I spoke to Your disciples, that they should cast it out, but they could not." He answered him and said, "O faithless generation, how long shall I be with you? How long shall I bear with you? Bring him to Me." Then they brought him to Him. And when he saw Him, immediately the spirit convulsed him, and he fell on the ground and wallowed, foaming at the mouth. So He asked his father, "How long has this been happening to him?" And he said, "From childhood. And often he has thrown him both into the fire and into the water to destroy him. But if You can do anything, have compassion on us and help us." Jesus said to him, "If you can believe, all things are possible to him who believes." Immediately the father of the child cried out and said with tears, "Lord, I believe; help my unbelief!" When Jesus saw that the people came running together, He rebuked the unclean spirit, saying to it, "Deaf and dumb spirit, I command you, come out of him and enter him no more!" Then the spirit cried out, convulsed him greatly, and came out of him. And he became as one dead, so that many said, "He is dead." But Jesus took him by the hand and lifted him up, and he arose. And when He had come into the house, His disciples asked Him privately, "Why could we not cast it out?" So He said to them, "This kind can come out by nothing but prayer and fasting."
21. Jesus restores sight to Bartimaeus in Jericho
Mark 10:46-52 NKJV:
Now they came to Jericho. As He went out of Jericho with His disciples and a great multitude, blind Bartimaeus, the son of Timaeus, sat by the road begging. And when he heard that it was Jesus of Nazareth, he began to cry out and say, "Jesus, Son of David, have mercy on me!" Then many warned him to be quiet; but he cried out all the more, "Son of David, have mercy on me!" So Jesus stood still and commanded him to be called. Then they called the blind man, saying to him, "Be of good cheer. Rise, He is calling you." And throwing aside his garment, he rose and came to Jesus. So Jesus answered and said to him, "What do you want Me to do for you?" The blind man said to Him, "Rabboni, that I may receive my sight." Then Jesus said to him, "Go your way; your faith has made you well." And immediately he received his sight and followed Jesus on the road.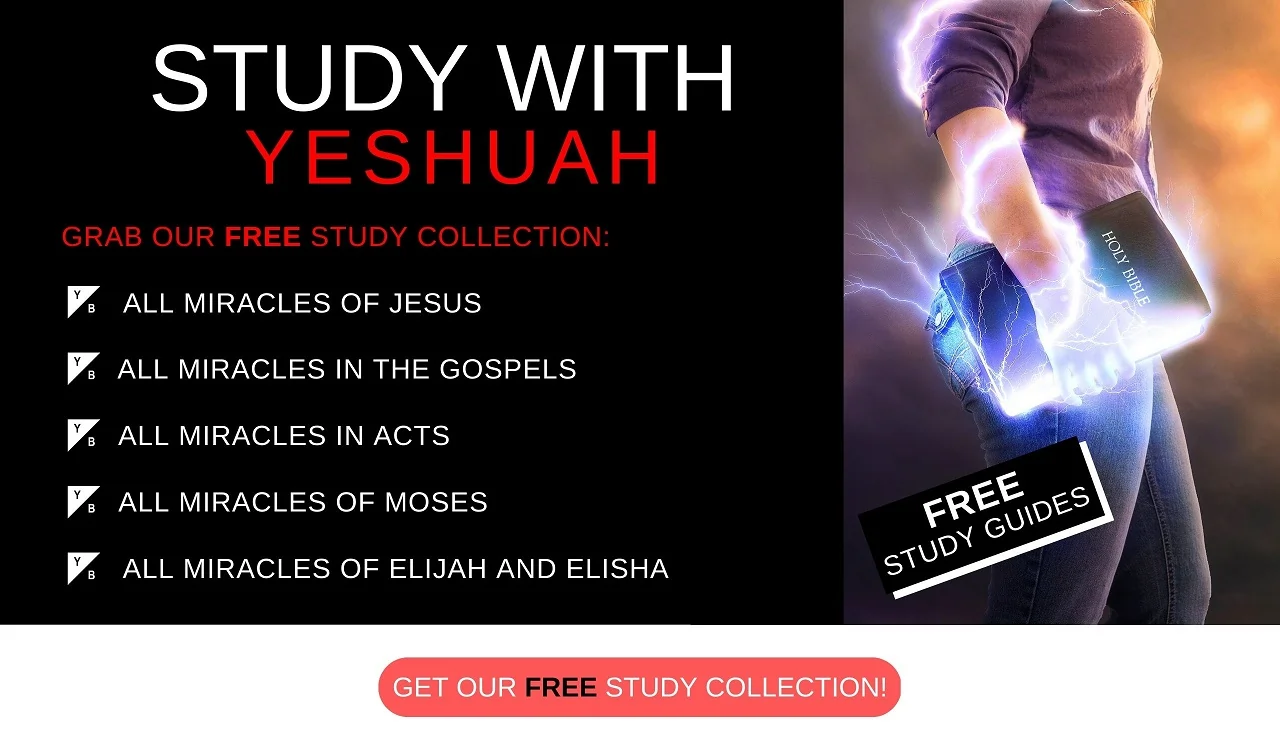 22. Jesus curses the fig tree
Mark 11:12-14, 20 NKJV:
Now the next day, when they had come out from Bethany, He was hungry. And seeing from afar a fig tree having leaves, He went to see if perhaps He would find something on it. When He came to it, He found nothing but leaves, for it was not the season for figs. In response Jesus said to it, "Let no one eat fruit from you ever again." And His disciples heard it.
Now in the morning, as they passed by, they saw the fig tree dried up from the roots.