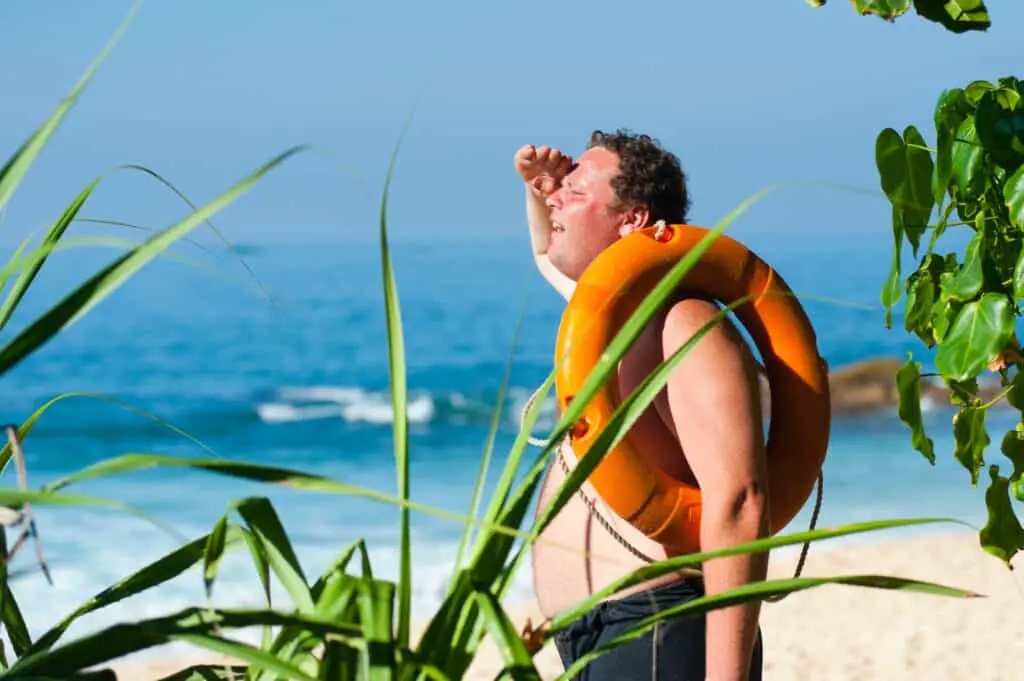 When you're in need of deliverance but you just can't find a deliverance minister near you this article might just be the helpful guide you need to know how to find one nearby.
Sometimes the need for healing and deliverance in our lives is so overwhelmingly pressing but there are only a few Christians that either believe Christians need deliverance or are bold enough to move in that anointing.
Therefore it might seem hard to find someone that you know is close enough to God to be able to release the breakthrough you long for.
But your search might come to an end right here.
In this article, I will give you some helpful pointers that will aim you in the right direction to connect you with an anointed man or woman of God to set you free in Jesus' name.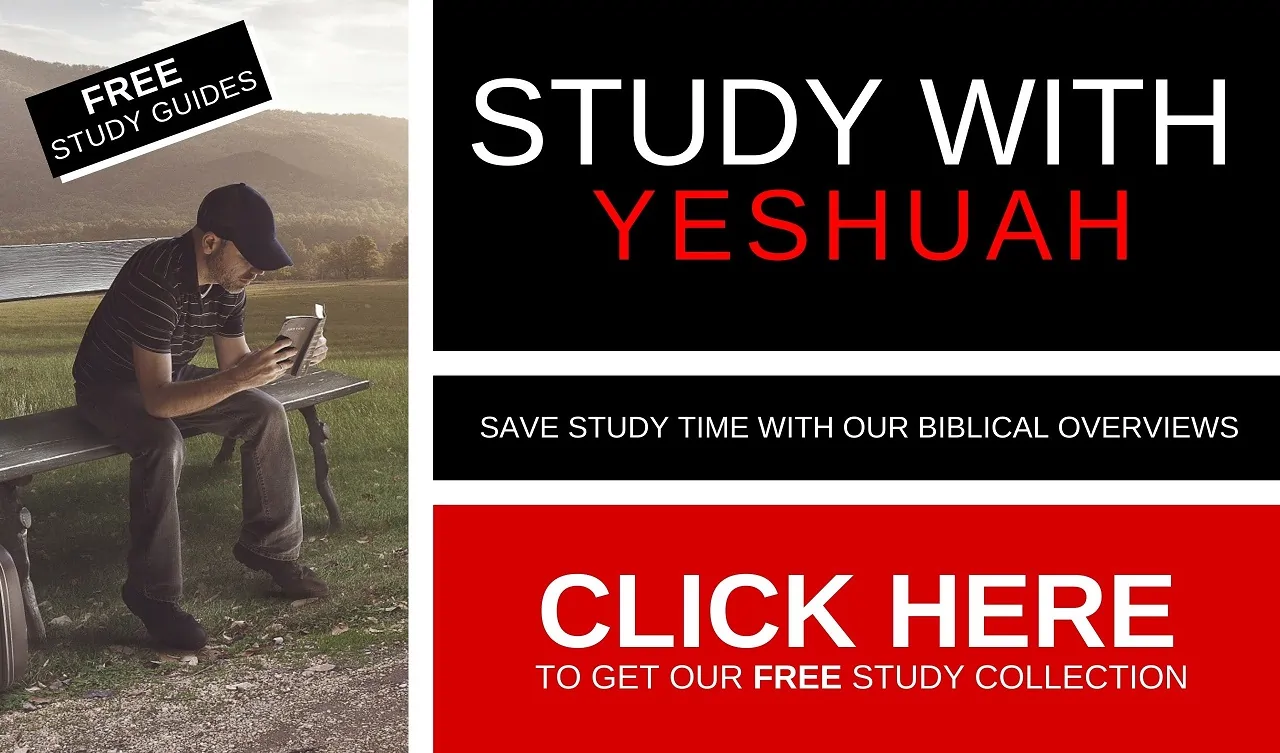 Ask God To Lead You To The Right One
The reason you have looked up this article is that you, a friend, or family member are in a real need of healing or deliverance. Maybe it's tormenting demonic oppression or a serious disease that you know Jesus wants to set you free from.
Before you start to despair over the fact that there might not be a healing or deliverance minister near you, I want you to calm down and pray.
I don't mean you have to assemble the local prayer group and start a 40 day fast. But before you take any action to go on your own – and end up in a church that prays one time for you and tells you that now all you need to do is just believe – you need to ask the Holy Spirit to lead you.
The Bible tells us in John 14:26 that the Holy Spirit is our helper.
Therefore it is only natural to ask him for help in your search for a deliverance minister who can really help you be set free.
There are many ministries out there and some of them do believe in demonic oppression.
But I have seen it multiple times that people come to these kinds of ministries with a real need for freedom or even with the hopes to be delivered in that church only to be prayed for once or twice but nothing really happens or changes.
That's why you need the guidance of the Holy Spirit to be lead to a ministry that either has the ability to take time to meet with you in person, talk with you, and pray it through until the breakthrough manifests.
Or the Holy Spirit leads you to a ministry that is so anointed that there is not much counseling necessary because mass deliverance, signs, and wonders are happening left and right.
Yes, those ministries still exist!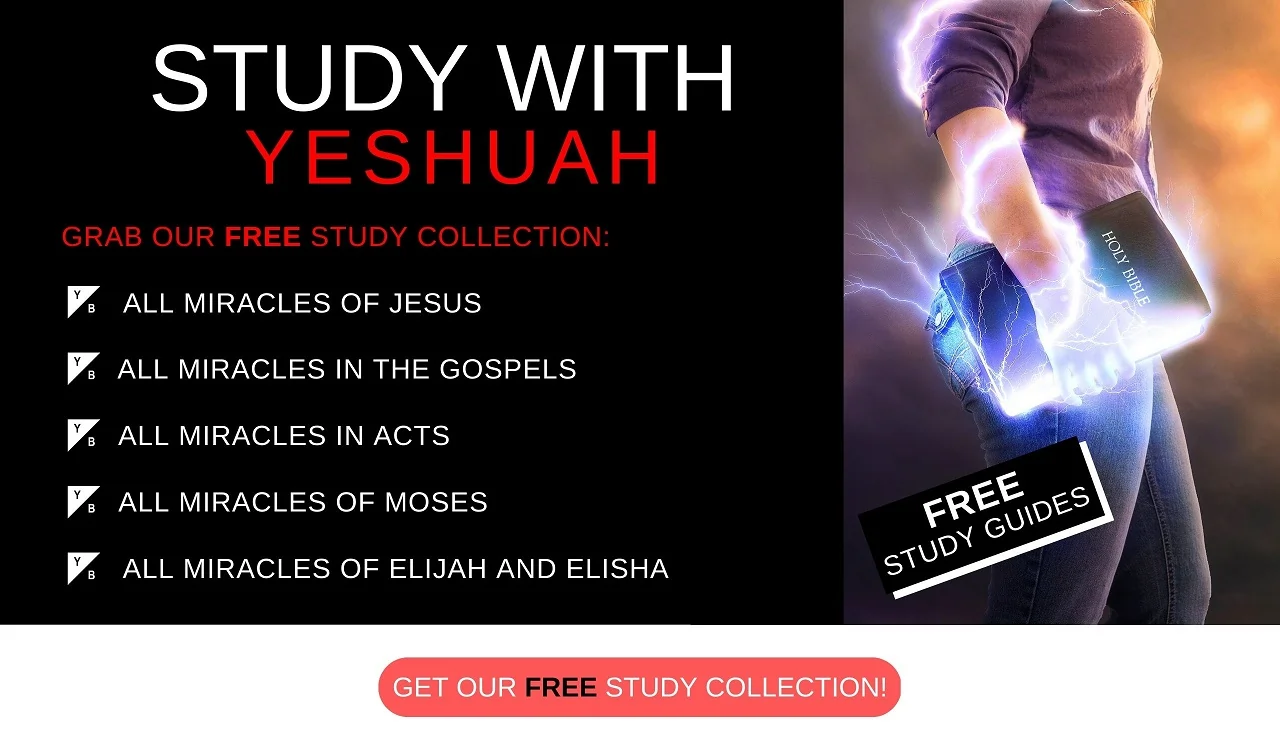 I know that God moves in these ways through ministries and men and women of God like "The Last Reformation" by Torben Sondergaard (An Evangelistic Movement), "Remnant Warrior" by James Stanton, "Greg Violi Ministries" (American Missionary located in Germany), Michael Kulianos, Benny Hinn, and even Todd White.
So, seek and trust the Lord for a man or woman of God that can release a true move of God into your life to loosen the chains and rekindle the flame for Jesus.
Ask the Holy Spirit To Be Your Deliverance Minister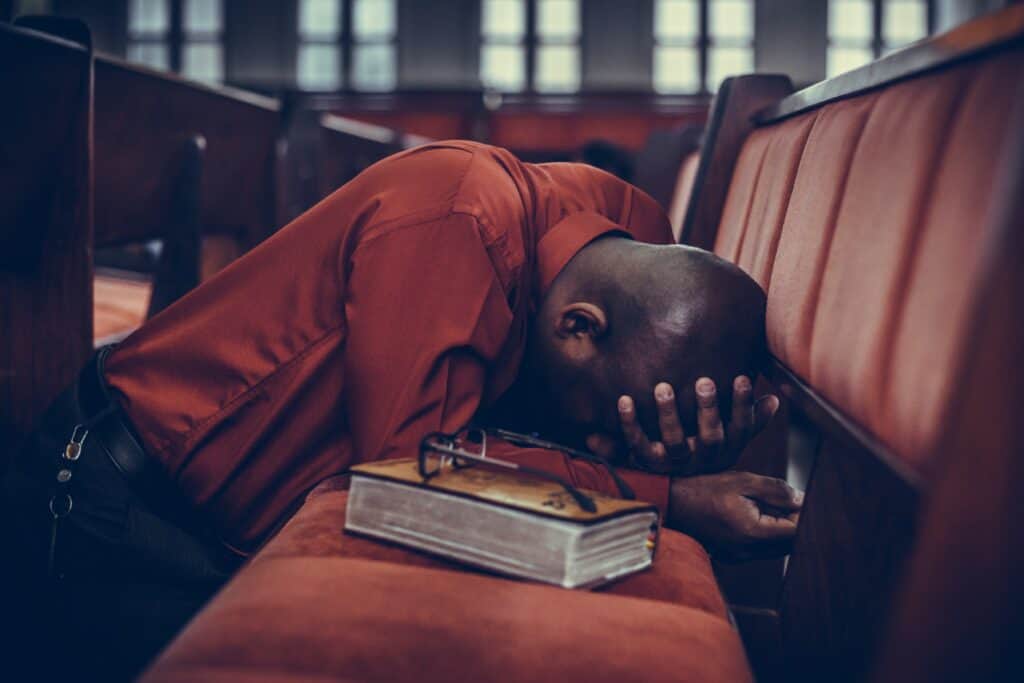 Before I expound on this point let me give you a short disclaimer:
If you are really serious about deliverance, an in-person prayer partner would be the best way to go. Especially in the beginning, it is vitally important to have someone who can pray for and with you.
That way demons, feelings, and thoughts won't trick you out of your blessing. The other person can push through and cast out what needs to be cast out.
BUT if no one else is there to pray for you and you have a little experience in personal healing deliverance, it is good to ask the Holy Spirit to be your prayer partner or your "deliverance minister".
Personally I have received huge breakthroughs by just doing self-deliverance by being lead by the Holy Spirit.
After all where the Spirit of the Lord is there is freedom. (2 Corinthians 3:17)
That's why I wrote a dedicated guide on self-deliverance to help you with what helps me.
With being lead by the Spirit I don't mean sitting passively in a chair waiting for a miracle to happen.
When I do personal deliverance with the Holy Spirit I actively pray prayers of repentance, renounce sin and curses, cast the relevant demons out in Jesus' name, and do spiritual warfare with the weapons God has given us.
If you are interested in what that could look like and what weapons God has given us you should check out our H&D Academy and the How-Tos on Spiritual Warfare and Deliverance Ministry. I believe they alone could really be a great additional resource in your personal healing and deliverance process.
Seek & Find An Online Deliverance Ministry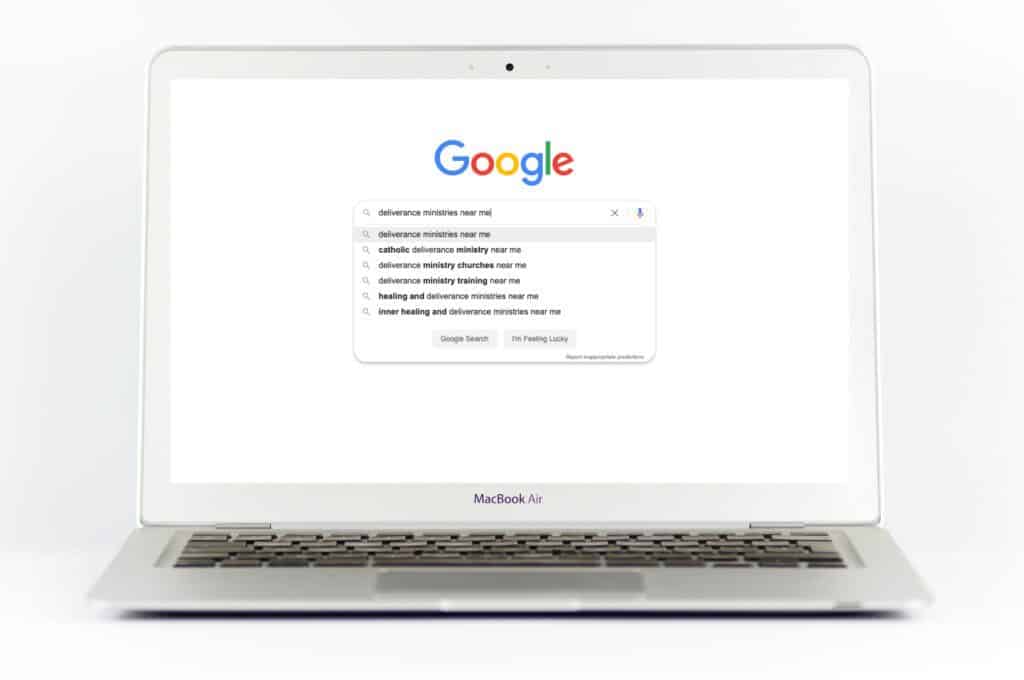 If you're like most people, you just did a quick google search and might have landed on this article to find a deliverance ministry.
However, the internet can be a little bit impersonal for specific needs and it's harder to know which one to trust.
At the same time, the web can lead you to quite a few good ministries as well from which you can receive from God, like the ones I mentioned in my previous point.
So, to save you some time of trial and error, I created a list of some of my anointed healing and deliverance ministries that I know will be a blessing to you because of their public testimony and my personal experience with them.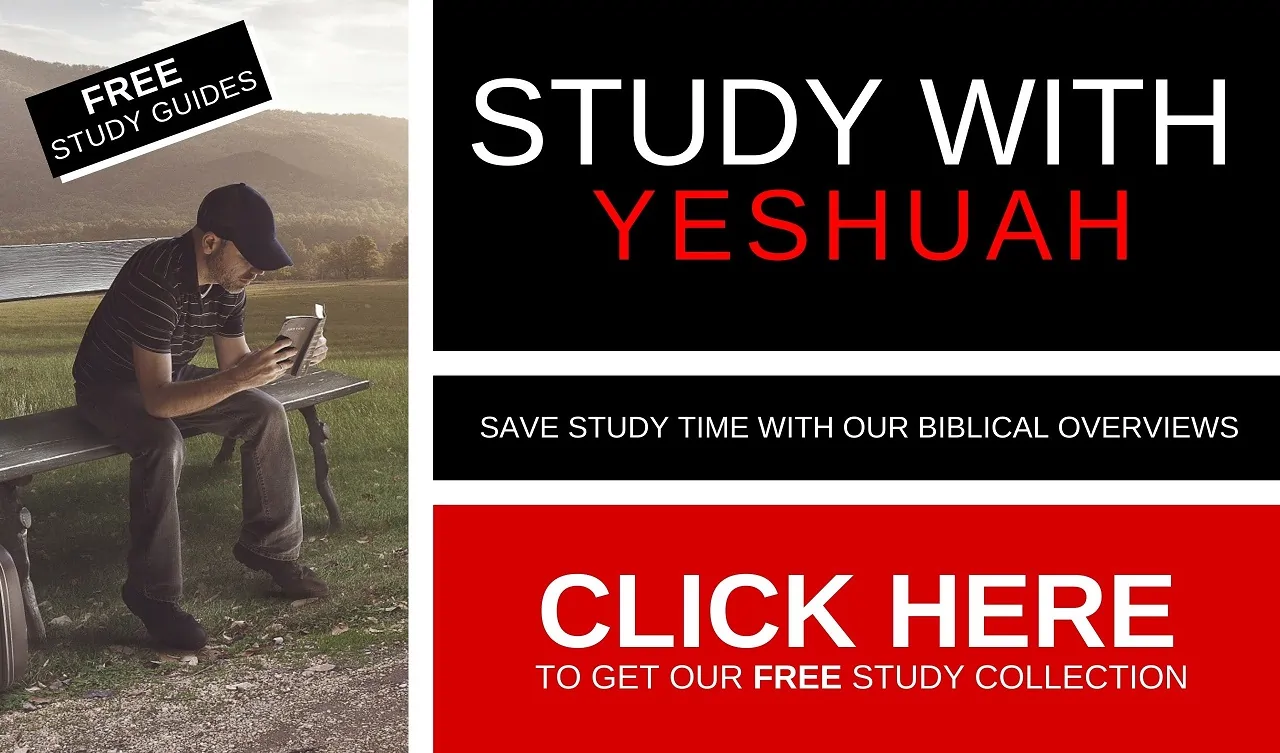 Ministry
Strength & Emphasis
Remnant Warrior
Lead by Apostle James Stanton this ministry has a strong anointing for mass deliverances and in-depth healing and deliverance teaching and ministry.
While their website offers general information, their Youtube Channel has hours of teachings, mass deliverance, and even an English to German translation.
Greg Violi Ministries
This is a ministry located in West Germany lead by an American missionary couple, Greg and Marie Violi.
God uses them through the ministry of the Word and in the healing and deliverance of deep wounds.
Their Youtube Channel and Website offer in-depth Bible teachings on the father's blessing, pride and humility, restoration of marriages, and more. If you prefer to read, this amazon affiliate link leads you to His many powerful books on the same topics and could be a huge blessing for you.
The Last Reformation
The Last Reformation (TLR) lead by Torben Sondergaard is known for its impactful free documentaries and their empowering evangelistic movement.
Through "Kickstarters" they train, equip, and release Christians into their God-given calling to reach the lost for Christ.
I only have followed them on Youtube, but as far as I know, they also do deliverance usually right after their baptisms.
Derek Prince Ministries
Derek Prince has gone home to the Lord in 2003 but his teachings and the Word of God through His ministry are still being spread "until the Lord returns."
Even though Derek Prince teaches biblical truths about all sorts of foundational topics His teachings on deliverance are very sharp and insightful.
Some of his sermons on Youtube even include a deliverance prayer at the end from which you could already receive tremendous breakthroughs.
To learn more about these ministries you can also check out my resource page with even more material to help you go from life struggles to spiritual empowerment.
Ask Your Local Church For A Deliverance Minister
Another way to find a healing and deliverance minister near you would be to ask your local church.
Some churches have designated ministries or people that only deal with healing and deliverance.
Even though I don't believe that this practice is biblical because healing and deliverance are part of the full gospel and therefore part of a "normal" worship service, it could be a possibility for you.
Some churches are so big that a normal member might not even know about all the ministries offered in his/her church. So, if that describes your church, don't be shy. Just ask one of the pastors for healing and deliverance ministry.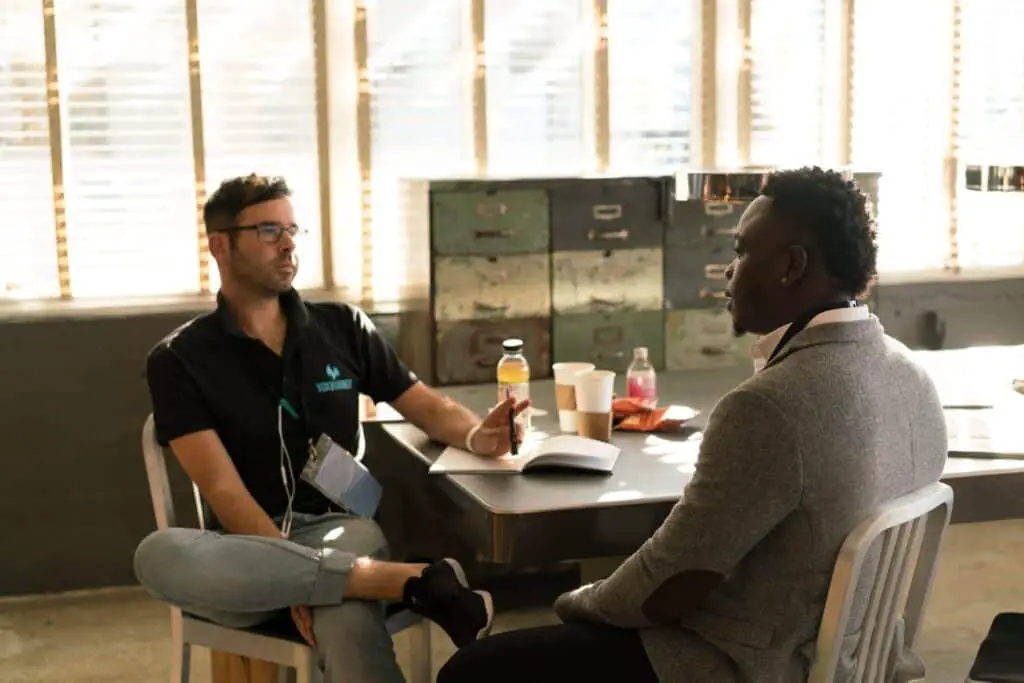 Asking about that kind of ministry will quickly reveal if and how much your local church believes in the casting out of demons.
What I am going to say now might seem harsh, so take it with a grain of salt and with prayer.
If your pastor or a church member tries to convince you that a Christian cannot have a demon and therefore you don't need deliverance, please use prayerful wisdom to lovingly and respectfully stand your ground. That kind of teaching is not biblical and not of God.
Let me explain: While I do believe in submission and obedience to a God-given leadership in Churches I also believe that the enemy will use any Christian to try to keep you bound in your curses, keep you from your blessings and breakthroughs, and convince you that a Christian can't have a demon and therefore doesn't need deliverance.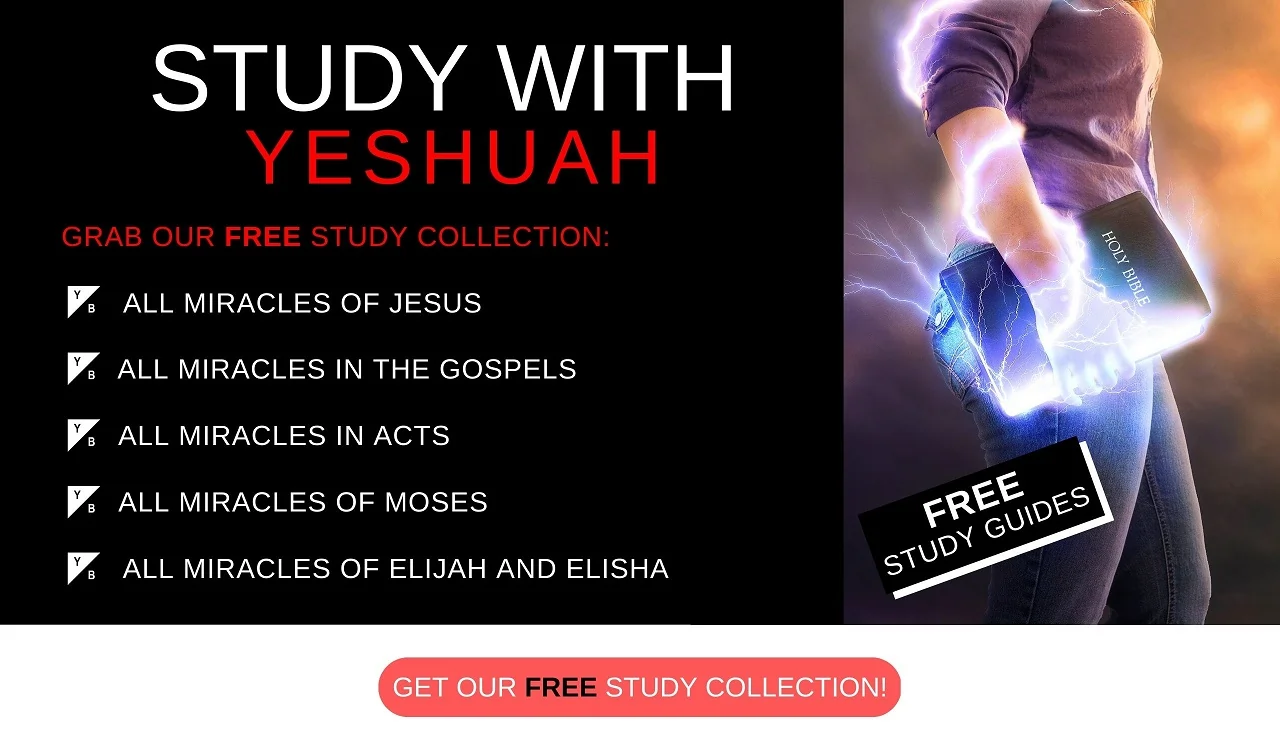 I urge you to stick with the Word of God and seek the Lord for wisdom on this one. Try not to engage in endless quarrels whether or not you need deliverance, or what the source of your current struggle is.
Your issue has most likely a spiritual root and needs to be treated spiritually through spiritual warfare prayer aka. casting out of demons.
If you need more biblical resources on the subject of healing and deliverance you can browse this website or look through some of the teachings of the ministries listed above.
Call Other Local Churches Near You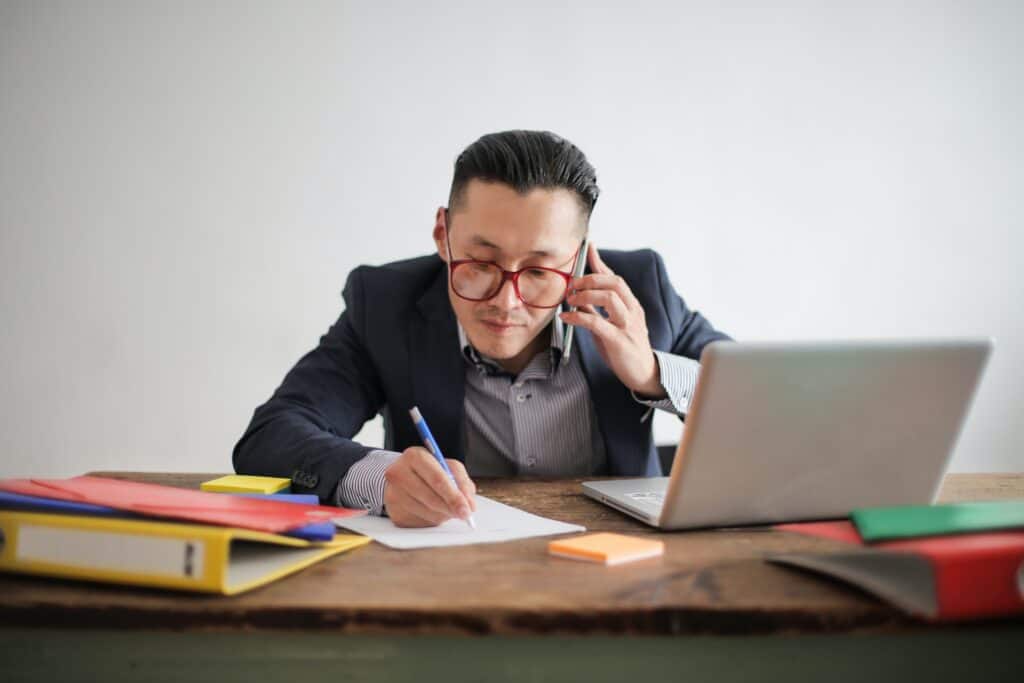 Should your own local church not be able to help you with healing and deliverance ministry you might want to consider calling other local churches near you.
Again, it is better to talk to someone and receive deliverance prayer in person than over the internet or the phone. God does use the latter as well though.
To find out about local churches I'd just do a quick google search and do some research on them. Maybe you can even find some testimonials on these ministries/churches.
Here again, should you encounter ministries that don't believe that Christians would need deliverance: don't let them try to entangle you into a useless discussion. You're looking to get spiritual help for a spiritual problem. For now, try to evade those theological quarrels.
You can engage in such later when you feel more comfortable doing so.
But be warned with 2 Timothy 2:23-24 – avoid foolish and ignorant disputes, they just generate strife and trouble.
You can also check out Churches Near Me.com or Isaiah Saldivar's website to see if they can connect you with a healing and deliverance ministry.
I found this page while researching for this article and thought it could be helpful for you.
I don't have any affiliation with that website or vouch for the legitimacy of their listed churches. But it is a good starting point and could potentially save you some time.
Another healing ministry that you might find nearby is the "Healing Rooms". This worldwide ministry specializes in prayers for the healing of all kinds of issues.
You can check out their website healingrooms.com to find out more about their ministry and to see if there are Healing Rooms in your area.
They have a common training they all follow, but I believe the application of that training varies from branch to branch.
The local Healing Rooms I visited in Duisburg, Germany during my cancer time were very professional, anointed, spiritual, and had a distinct impact on my healing journey with Jesus. Overall I remember it as a blessed experience.
If you want to know the whole story of how God healed me of cancer you can read and watch it on my about page.
Anyways, if you want to give them a shot I'd look them up through the location search on their website.
Ask Friends And Family For A Contact
The best way of connecting with people is Vitamin C – Connection.
The same is true for ministries. Maybe you have the same experience as I do in this matter.
It's either someone personally recommending a preacher, sermon, or ministry. Or I find myself stumbling upon them because of social media shares.
Either way, it follows a friend's or family member's recommendation.
So, if you're in the situation of really needing someone to pray with; why not ask your Christian friends and family if they might know a ministry that does reliable healing and deliverance.
The good thing with recommendations is that they usually are proven or tested. No one who is close to you would give you a recommendation that could potentially be bad for you.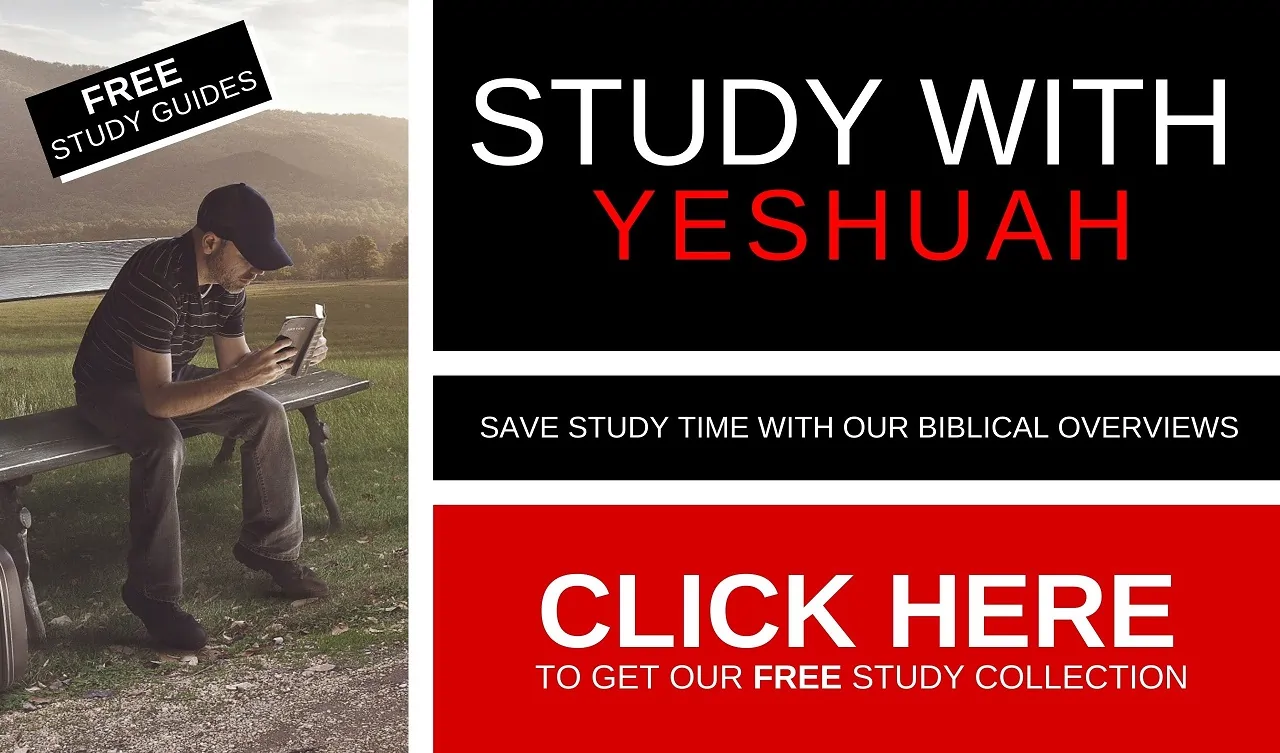 Depending on how you stand in your relationship circle you could prayerfully ask them if they might even be willing to help you with some deliverance prayer themselves.
That obviously depends on the depth and trust of your relationship with them. But it could be an option.
Some of them might even feel honored and could potentially deepen their friendship.
Maybe it's just something you could pray about. Perhaps the Holy Spirit will highlight a person that He wants to use in your life.
Just give it a try.
Don't Fall For The Greedy & Controlling Minister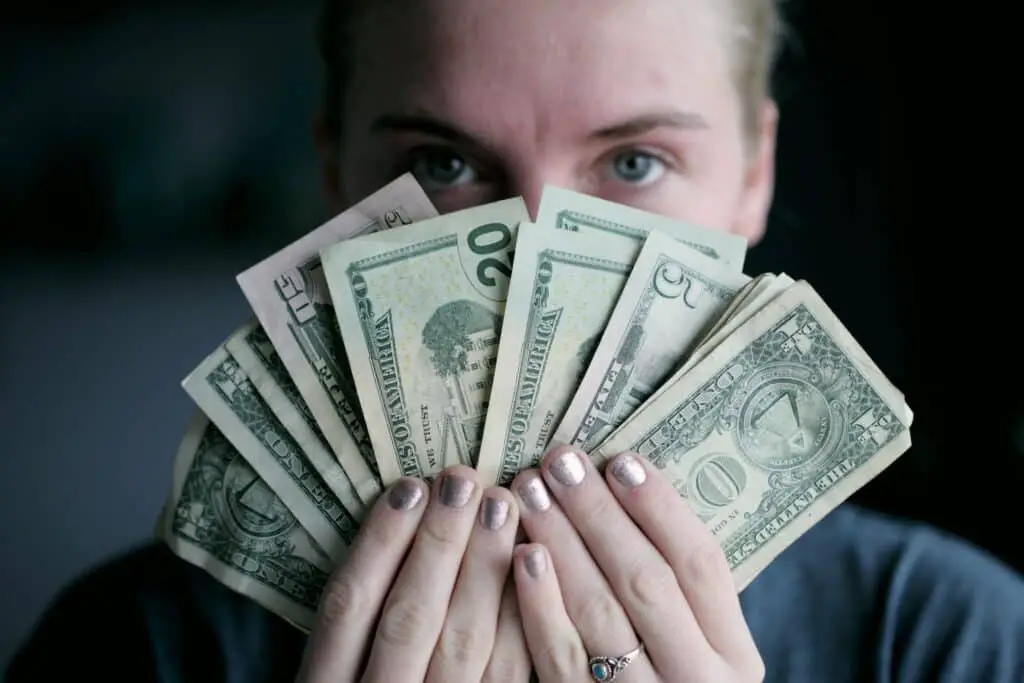 Should you have found a minister that offers you deliverance beware of these two main factors.
Thankfully I have not had personal interaction with these two types, but have heard of them, I know they are out there, and believe me they are absolutely not biblical.
1. Don't pay for your deliverance
Jesus tells His disciples in Matthew 10:8 to "Heal the sick, cleanse the lepers, raise the dead, cast out demons: freely you have received, freely give."
In the obvious context of working miracles, Jesus emphasizes that it is not for sale. You can't buy signs, wonders, and miracles.
Acts 8:18-23 confirms this principle when Simon the sorcerer sees the Holy Spirit being released through the laying on of hands and offers the Apostles money to receive that gift.
He is being rebuked because the gifts of God cannot be purchased with money.
When someone requires a fee so that he or she would pray for healing and deliverance for you I would urge you to not engage any further. I believe this is not of God and doesn't bear much fruit.
God's anointing cannot be bought with money. Jesus didn't shed His blood so we could go around and sell it.
"(…) freely you have received, freely give."

Matthew 10:8
Obviously, I don't mean a voluntary offering.
Some ministries ask if you could possibly give an offering to cover costs or help support the ministry. I believe that is okay.
In these cases, they usually are praying for you anyways, so you have the chance to give or not give whatever God lays on your heart.
2. Don't bow to cultic control
I have heard of deliverance ministries that lean towards controlling their members to keep them in their "deliverance ministry" and not have them receive from others as well.
Fortunately, I have never been under such leadership. I was always blessed with leaders that emphasized the importance of one main church home but always were glad to release me to receive and be blessed by others as well.
Sadly, there are healing and deliverance ministries out there that would not "allow" you to attend other churches or listen to other ministers to help you grow.
They would manipulate their followers by making them feel guilty for attending another church even if it is just on occasion.
Don't fall for that.
The body of Christ is not just one small deliverance Church. Even the end time remnants are not limited to just one small group.
God wants to use all of us to bring free salvation, healing, and deliverance to a very needy world.
Be lead by the Holy Spirit and let Him help you find the right Minister near you to get you free, equipped, and empowered to move forward in God and in your calling.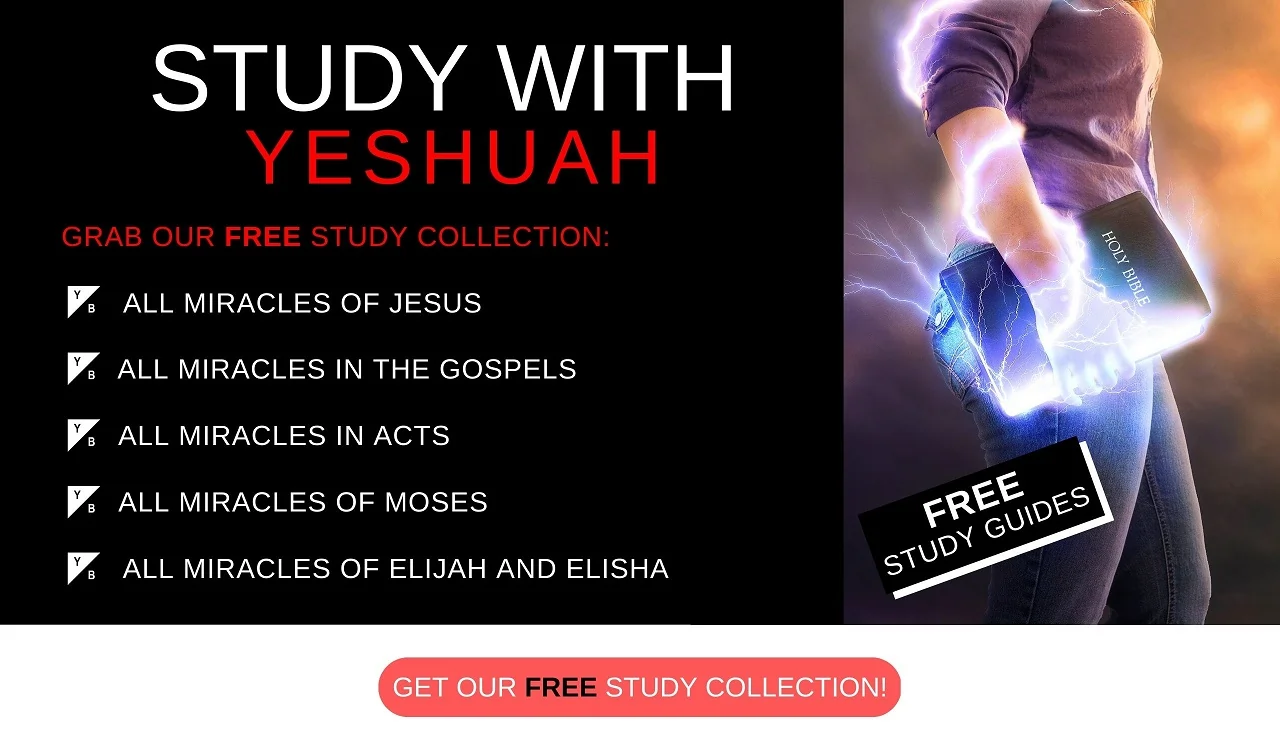 Related Posts:
If you'd ask me if I know any Healing and Deliverance Ministers in your area, I would refer you to these Ministry Websites below. There you can find someone with

---

If you need to break generational curses in your life, I have a proven self-deliverance prayer for you that actually works. I prayed this prayer or variations of it for

---

What the Gospel message is, remains one of the most important yet basic questions of Christianity. This article will give you a clear answer without the clunky "Christianese" so that

---