When you are in need of a spiritual breakthrough you can glean from deliverance prayers in the Bible that empower you to step into your God-given freedom.
I listed some Bible Scriptures that can inspire your prayer life.
Using The Lord's Prayer As A Blueprint
Using Psalm 51 To Bring Deep Deliverance
Breaking The Curse According To Galatians
Praying Deliverance Prayers Like Jesus
Using The Finger Of God To Cast Out Demons
Psalms 149: Releasing God's Judgment?
Using Psalm 3 In Spiritual Warfare
Reading And Declaring Psalm 68
I am going into more detail on them below and show you how to apply them in your prayer life.
But first I want to explain what deliverance prayer really is.
What Is Deliverance Prayer?
Deliverance prayer is the prayer described in the Bible that brings freedom from oppression, demonic possession, and spiritual bondage through the blood, the resurrection power, and by the name of Jesus Christ. Among Christians, it is also known as a prayer of spiritual warfare.
It is based on the instructions of Jesus to His disciples in Matthew 10, His personal example (Luke 4:18, Luke 8:26-39), and the great commission in Matthew 29:18-19, Mark 16:15-20, and John 20:21.
Jesus empowers His disciples to cast out unclean spirits in His name to manifest the kingdom of God in their life.
The Bible says in Ephesians 6:12 that "we do not wrestle against flesh and blood, but against principalities, against powers, against the rulers of the darkness of this age, against spiritual hosts of wickedness in the heavenly places."
And like the disciples of Jesus, we are empowered in Christ to stand against the evil forces of hell.
In Him, we have authority over these things. Jesus said in Matthew 18:18 "whatever you bind on earth will be bound in heaven, and whatever you lose on earth will be loosed in heaven."
So, if you are under attack or in bondage, you are fighting a spiritual battle that needs to be fought with spiritual weapons. One of these weapons is prayer.
In prayer, you repent, break the curse of sin, all attached generational curses, and cast them out in Jesus' name. Sometimes fasting can fuel such prayer (Matthew 17:14-21).
Through talking to God and speaking to the spiritual realm in the name of Jesus we are literally moving angels, demons, and the hand of God.
This article is supposed to help you in your personal deliverance prayer to use biblical weapons that you can release through prayer.
If you're not sure what deliverance is this article will help you out.
Like a lot of godly things the enemy just twists and pollutes what he can. In the same way, he does with healing and deliverance ministry. In this article, I teach you what to look out for.
Using The Lord's Prayer As A Blueprint
"Our Father in heaven,
Hallowed be Your name.
Your kingdom come.
Your will be done
On earth as it is in heaven.
Give us this day our daily bread.
And forgive us our debts,
As we forgive our debtors.
And do not lead us into temptation,
But deliver us from the evil one.
For Yours is the kingdom and the power and the glory forever.

Amen."

Matthew 6:9-13 NKJV
I find it fascinating how often Jesus puts so much in so few words. If you really study the Lord's prayer, you might see all the important aspects of the full gospel.
"You kingdom come." – In God's kingdom there is everything we need. Salvation, healing, deliverance, and restoration. No power in hell can stand the power of God's kingdom.
"forgive us" – There is such a strong power in forgiveness. Repenting of your sin and receiving God's forgiveness will wash you clean and make you righteous before God. You are under the blood of Christ that washes away all your sin. There is nothing stronger than His blood.
"we forgive our debtors" – This can be such a strong weapon. Releasing others from any hurt or wrongdoing towards you will actually set

you

free from unforgiveness and bitterness, maybe even anger. It can miraculously heal relationships. Also, Jesus said in Matthew 6:15 that if we don't forgive men their trespasses, God won't forgive us either. It's so important to not let the sun go down on your anger (Ephesians 4:26) but be quick to forgive.
"deliver us from the evil one" – The fact that Jesus includes this in THE prayer to pray to God just shows His heart for us to be free. He doesn't want you to be bound. There is deliverance, and it's yours for the taking. Remember, the spiritually violent take it by force (Matthew 11:12).
How to apply The Lord's Prayer: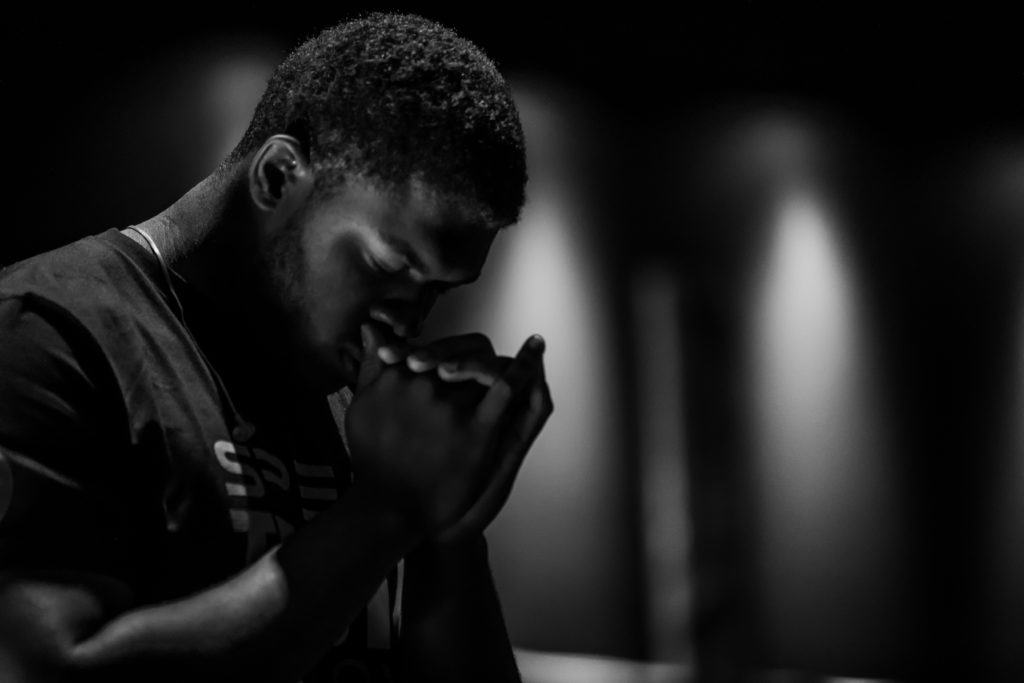 First of all, praying the Lord's prayer in itself might bring the anointing that would break the yoke (Isaiah 10:27). But you could also apply certain principles of it. The main thing is that it is not a magical formula, but a conversation with a living God.
With your whole heart repent from all your sin. Truly ask for forgiveness and be washed clean by the blood of the Lamb. Release everyone in your life that ever did or said something that hurt you.
Release them fully. Renounce any unforgiveness and bitterness in your life. Release the kingdom of God and cast out all demonic oppression in the name of Jesus. Stand on the Word of God that He is your deliverer.
Using Psalm 51 To Bring Deep Deliverance
"Create in me a clean heart, O God, And renew a steadfast spirit within me. (…) The sacrifices of God are a broken spirit, A broken and a contrite heart — These, O God, You will not despise."

Psalm 51:10,17 NKJV
This Psalm is a great example of true repentance. It is in the very low places where Jesus will surely meet you, and sometimes even meet you the strongest.
When you humble yourself before God, He will lift you up. It is in the lowly place where He can truly go deep and heal your heart.
There is the lion-of-the-tribe-of-Judah-side of Jesus with His two-edged sword (Revelation 5:5, Hebrews 4:12, Revelation 1:16). This is the side where He comes in power and might.
But He is also the lamb of God that is soft and tender and healing the wounds of your heart.
How to apply Psalm 51:
Don't harden your heart (ever). If you fall, get up. Repent and be super vulnerable before God. With whom else if not with Him?
He wants to touch your deepest concerns and heal the wounds buried deep inside.
I always had strong encounters in moments of true and deep repentance.
The Holy Spirit would always show up and touch me in ways that would be key to my situation.
He would even do it over and over and over and over again despite my shortcomings.
I am certain He's so patient with me because He loves me so much but also because I wouldn't let go and really wanted my breakthrough once and for all.
Holy Spirit sees the end from the beginning. He sees every step of the process.
So, don't give up. Grab ahold of His garment and don't let go until He blesses you. But do it with a repentant and humble heart.
It's okay to do that. You are a child of God, and He is your loving Daddy in heaven.
Breaking The Curse According To Galatians
"Christ has redeemed us from the curse of the law, having become a curse for us (for it is written, "Cursed is everyone who hangs on a tree")"

Galatians 3:13 NKJV
Obviously, this is not a prayer, but you can apply the principle in your prayer.
Just like Jesus brought forgiveness through His sacrifice on the cross He also made it possible to break the curse of sin.
Jesus became sin and took the sin upon Himself on the cross. But we still repent and ask for forgiveness of our sins.
Jesus redeemed us from the curse and became a curse for us. And as it is with repenting we also still need to break the curses of sin in our lives after we repented.
Curses come into our lives after sin was committed and not brought under the blood. This happens either in our lives or in the lives of our ancestors.
A curse gives the enemy a legal right to kill, steal, and destroy in our lives (Leviticus 26; Deuteronomy 28). But through Jesus, we can break this right and cast out the right holder.
How to apply breaking the curse:
When you repent of sin, renounce that sin also. Make it your enemy. God is not going to deliver you from a friend, only from your enemy.
So, renounce it and command every demonic force attached to this sin and that curse to leave you and your life in Jesus' name.
I wrote down an extensive deliverance prayer with a helpful guide explaining every step in this article. If you are serious about breaking your curses and casting them out, you should give it a try.
Praying Deliverance Prayers like Jesus
"And Jesus rebuked the demon, and it came out of him; and the child was cured from that very hour."

Matthew 17:18 NKJV
For Jesus had said to him, "Come out of this man, you impure spirit!"

Mark 5:8
The demons begged Jesus, "If you drive us out, send us into the herd of pigs." He said to them, "Go!" So they came out and went into the pigs (…)"

Matthew 8:31-32b NKJV
These three accounts of Jesus doing deliverance are great examples of how to pray for deliverance.
First of all, notice that Jesus is indeed talking to demons. If it's with the purpose of getting them out and gone, it is absolutely okay to talk to demons. Worshipping demons is what's bad.
I mention this because there are many Christians that teach "one ought not to talk to demons". Well, Jesus shows us the opposite and the apostles did it just the same way (Acts 16:16-18).
In a direct confrontation with sin and the evil spirit connected to it, it's absolutely biblical to rebuke it, tell it to go, and to come out in the name of Jesus.
This is not "praying to demons". It is standing in your God-given authority to manifest and build the kingdom of God. You are telling a demonic spirit to leave so that the Holy Spirit can come in.
How to apply Praying Deliverance Prayers Like Jesus:
After repenting and renouncing the sin and its curse tell the attached demon to go in Jesus' name.
Should it manifest just rebuke it in Jesus' name and command it to come out in Jesus' name.
(Be sure to have a real relationship with Jesus, be covered with His blood, and wear the full armor of God. The spiritual battle is real and you don't want to enter it unprepared.)
Using The Finger Of God To Cast Out Demons
"But if I cast out demons with the finger of God, surely the kingdom of God has come upon you."

Luke 11:20 NKJV
"But if I cast out demons by the Spirit of God, surely the kingdom of God has come upon you."

Matthew 12:28 NKJV
Jesus teaches us something very important about spiritual warfare in these scriptures. He is using "the finger of God" in cooperation with the Holy Spirit to cast out demons.
I have seen and experienced healing and deliverance ministers use their pointy finger on the basis of this scripture rebuking and casting out evil spirits. It does work as you can see in the video below.
But there is nothing magical about it. It is the power and anointing of the Holy Spirit that ultimately brings deliverance.
How to apply The Finger Of God:
When confronting an evil spirit, expose it by pointing at it, rebuke it, and tell it to leave under the anointing and guidance of the Holy Spirit.
Know that casting out demons like that will bring the kingdom of God. Jesus said so and I have experienced it countless times too.
Should a demon manifest in my own life I do confide in this scripture, point at it (myself in this case), rebuke it by name, and tell it to leave me and my life in Jesus' name.
But know that it is not by your ingenuity or your words that will cast out a demon. It is by His Spirit, the Holy Spirit, that deliverance is being manifested (Zechariah 4:6).
Here is a good example of how demons are being cast out and the kingdom of God is manifested by using the finger of God.
Psalms 149: Releasing God's Judgment?
"Let the high praises of God be in their mouth,
And a two-edged sword in their hand,
To execute vengeance on the nations,
And punishments on the peoples;
To bind their kings with chains,
And their nobles with fetters of iron;
To execute on them the written judgment

—

This honor have all His saints.

Praise the Lord!"

Psalm 149:6-9 NKJV
This Psalm is awesome for spiritual warfare. Now, everything that happened in the Old Testament in the physical, you can apply and make it your weapon in the spiritual. Here is an example of that:
"a two-edged sword in their hand" – Applying this doesn't mean you should pick up a real iron blade. According to Ephesians 6:10-18 we have a sword of the Spirit which is the Word of God. Using God's Word you will be "piercing even to the division of soul and spirit, and of joints and marrow, and is a discerner of the thoughts and intents of the heart." (Hebrews 4:12). Jesus used the sword of the Spirit, the Word of God, to repel the nasty temptations of the devil when He was tempted in the desert (Matthew 4:1-11).
"bind their kings with chains" – Demonic spirits do have a hierarchy that needs to be bound and broken up. Luke 11:21-22 and Matthew 12:28 talk about binding the strong man first and taking away their armor. Matthew 16:19 and 18:18 tell us whatever we bind on earth will be bound in heaven. So if we bind demons in the name of Jesus, no matter what rank they have, they are bound.
"execute on them the written judgment" – There is a judgment for unrighteousness. Since you are under the blood, your sin is forgiven, and the curse is broken, the only unrighteous thing is the demon still living inside of you. Now the judgment can be released over these evil spirits as a weapon in spiritual warfare. They won't like it and will leave eventually.
How to apply Psalm 149: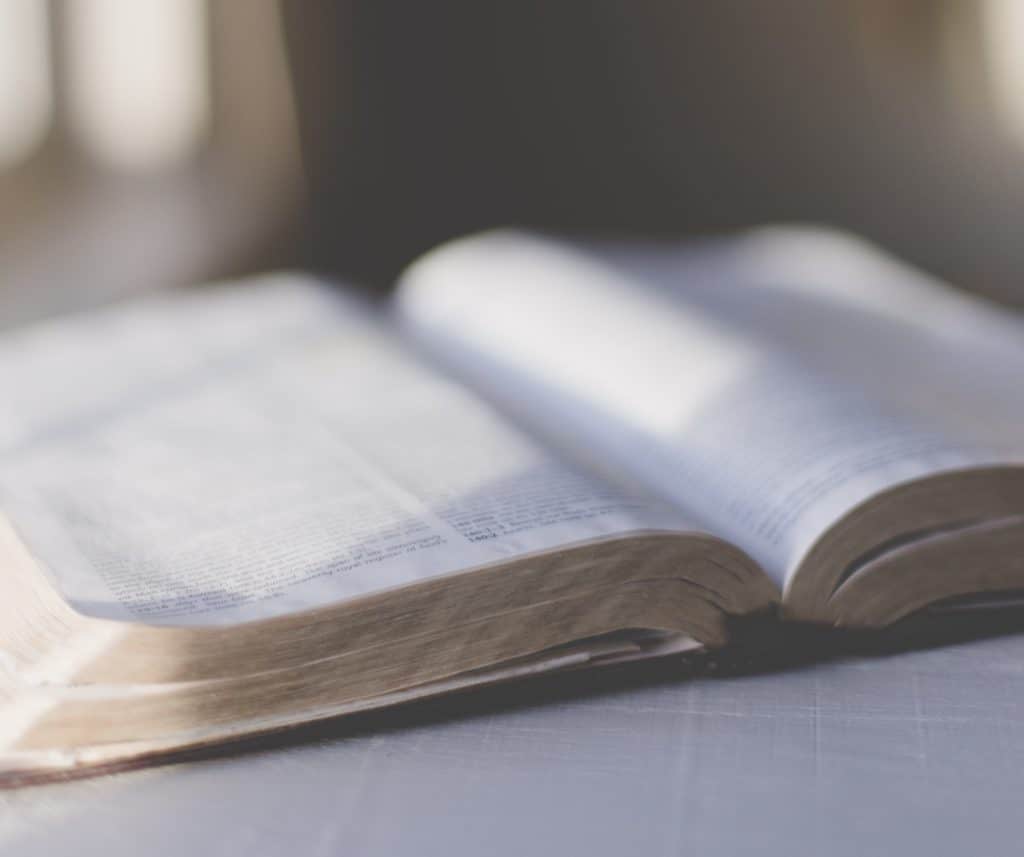 Stand on the Word of God. Quote it and confront the enemy with God's truth.
After renouncing the sin and its curse, bind the respective demon and cast it out.
Take their armor, their crowns, and their devices away in Jesus' name.
Sometimes releasing God's judgment on this demon might help the process deliverance.
Using Psalm 3 In Spiritual Warfare
"But You, O Lord, are a shield for me, My glory and the One who lifts up my head. (…) I will not be afraid of ten thousands of people Who have set themselves against me all around. Arise, O Lord; Save me, O my God! For You have struck all my enemies on the cheekbone; You have broken the teeth of the ungodly. Salvation belongs to the Lord."

Psalm 3:3,6-8 NKJV
I want to pick this Psalm out because it exemplifies the importance of faith in spiritual warfare.
This situation shows David betrayed and surrounded by his enemies. In yet he clings to God as His refuge and shield.
Indeed, God has given us a shield of faith with which we are able to turn down all the fiery darts of the enemy (Ephesians 6:16).
Sometimes the deliverance process seems overwhelming. You thought you received a breakthrough in a specific area and "boom" the same thing hits you like a bulldozer again.
It's a fight that you can only fight in faith and consistency.
The word salvation in this psalm stems from the Hebrew word "yĕshuw`ah" which not only means salvation but also deliverance, welfare, prosperity, and victory (Source).
So, deliverance and victory of your situation belong to the Lord!
How to apply Psalm 3: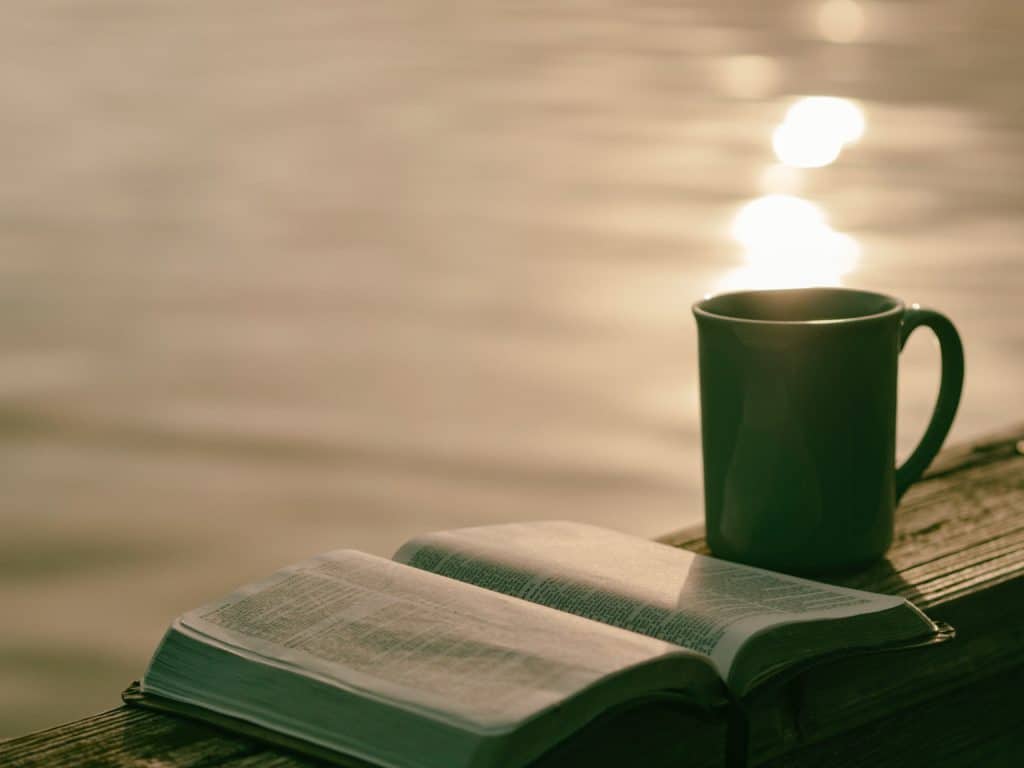 Know that God is your only way out. Keep on doing deliverance. Keep on fighting. Repent, Renounce, and Rebuke. Whatever happens, just keep on doing it.
Get up again, hold up your shield of faith, pick up your sword, and polish your armor in the blood of Jesus. The battle is of the Lord.
He will strike and punish the enemy as long as you don't give up. Declare that deliverance and victory belongs to the Lord and cast those demons out in the name of Jesus.
Reading And Declaring Psalm 68
This Psalm would be too long to put in here, but I can highly recommend reading it out loud to declare it in spiritual warfare prayer.
When you pray read it over your life you could exchange some of the pronouns for specific sins or issues.
For example in Vers 2 instead of using "them" and "wicked", you could use "the spirit of adultery". Kind of like this:
"As smoke is driven away, So drive the spirit of adultery away;
As wax melts before the fire, So let the spirit of adultery perish at the presence of God."
I have witnessed this Psalm just being read and demons manifesting and screaming because they couldn't bear this particular Psalm.
I believe this really can be a great weapon in your prayer for deliverance.
If you want to do self-deliverance, I put together a helpful prayer guide for you here.
Realted Posts:
If you need to break generational curses in your life, I have a proven self-deliverance prayer for you that actually works. I prayed this prayer or variations of it for

---

What the Gospel message is, remains one of the most important yet basic questions of Christianity. This article will give you a clear answer without the clunky "Christianese" so that

---

You feel like a demonic spirit is at work in your life, and there is no one around to pray a deliverance prayer for you, but you have heard of

---