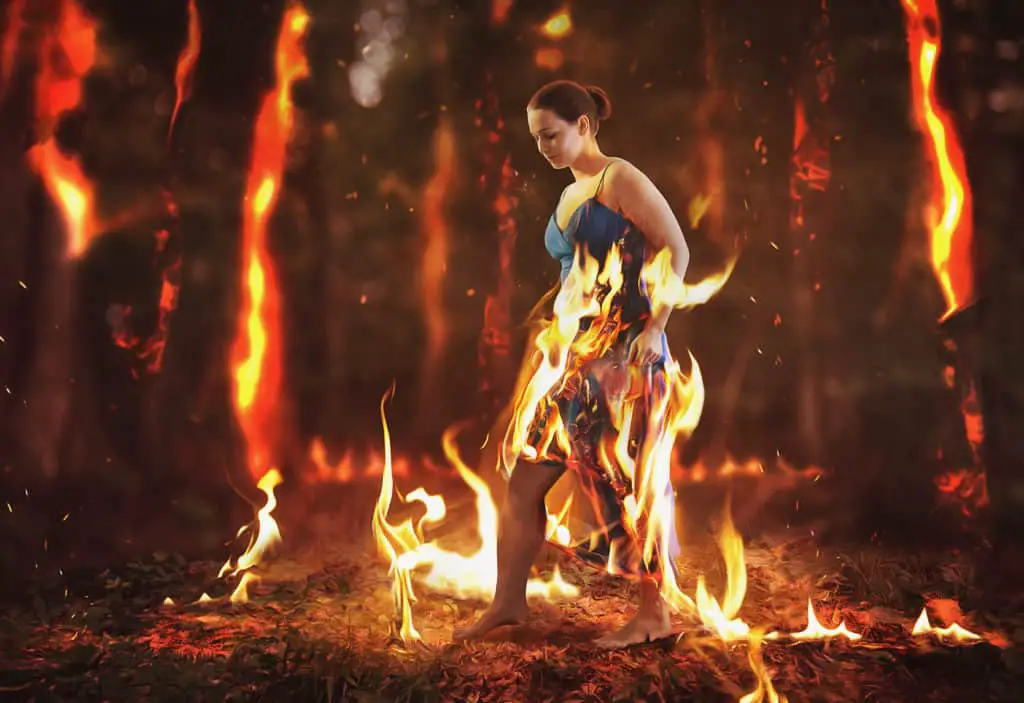 In this helpful guide, I want to take you step-by-step on how you can get the fire of God for your life. You can also use this guide if you were on fire before but now you just feel dry and burned out and want your fire for God back.
But before we go there, did you know that the term "Fire of God" isn't even in the Bible? Yeah, I know. I was surprised too when I found out. I researched the topic a little in another article to help you understand what the fire of God is. You can find it here.
Know what aspect of the fire of God you want. Do you want the judgment fire? The power fire? The manifestation fire? There is also a counterfeit fire…
Or do you want to be baptized in the fire (the Holy Spirit kind) that comes out of intimacy with God? It's that fire that restores the zeal and passion for God!
Now, that we know what the fire of God is according to the Bible and what fire we are looking for, let's dive in to rekindle the flame.
Seek God outside your routine and comfort zone
Recently, I listened to this short and on-point video on Youtube (linked down below) that really confirmed what I experienced in my own life:
When I feel dry, burned out, and am simply in need of a fresh touch of God to rekindle my fire for Him, I know I have to do what all the prominent people in the Bible did.
I have to pause, step out of my daily routine, stop being busy, leave my entangled sin behind, and especially seek God.
What I mean is, you do something that you don't usually do.
In the Bible, we can see Jesus seek God early in the mornings or very late at night (Mark 1:35, Luke 5:16, 6:12-16). That's where He received His guidance or revelation to choose his disciples or go to a certain place.
The Apostles waited for God in the upper room. They sought God in a way they hadn't done before (Acts 1:12-14, 2:1-14). That's where they received God's fire.
Moses went to the back of the desert to Mount Horeb. That's where he had his burning bush experience (Exodus 3:1-2). Far away from everyone who could disturb or any convenience.
They all made extra effort to seek God. They stepped outside their daily routine. That is where they found and received the fire of God.
For you that might mean that you have to stop being busy and find a place or a time of rest – rest in the Lord.
Maybe you have to stop having your daily devotion the way you do and pray differently than you used to (more on what and how to pray below).
Or maybe you just have to turn your back on sin in your life.
Whatever your situation might be, step out to meet God.
I've heard this young Christian Youtuber Gabe Poirot say something like this: The closer you get to fire the more on fire you'll get.
It's true, isn't it? The closer you get to the fire the hotter it gets!
See, God wants to be with you more than you want to be with Him. I felt God tell me once in a dry spell that He desires to be with me. That still small voice telling me this was full of love and acceptance and totally without judgment. I broke out in tears because it touched me so much.
So, seek God outside your routine and comfort zone to refresh your zeal, passion, and fire for God.
This video here really spoke to me about this topic and I believe it can be a blessing for you too!
Repent from your sin and recommit your life to God
When we feel dry or burned out it is usually because of our pride. I heard Mike Bickle say that we have to tenderize our hearts because they became hard through compromise, and may I add compromise with sin, the flesh, and the world.
We need to humble ourselves before God and receive and walk in a spirit of humility, mercy, and grace.
The moments I get revived the most – when God encounters me with His strongest touch and rejuvenates His fire in me – are when I am at my lowest point or make myself the lowest before God.
"(…) God resists the proud, But gives grace to the humble."

James 4:6 NKJV
It is in that secret place where I made the extra effort to come before God with the truest repentance from the bottom of my heart.
I recommit all my life back to Him and break with every compromise I might have stepped into.
Spend extra time in God's Word and receive it in faith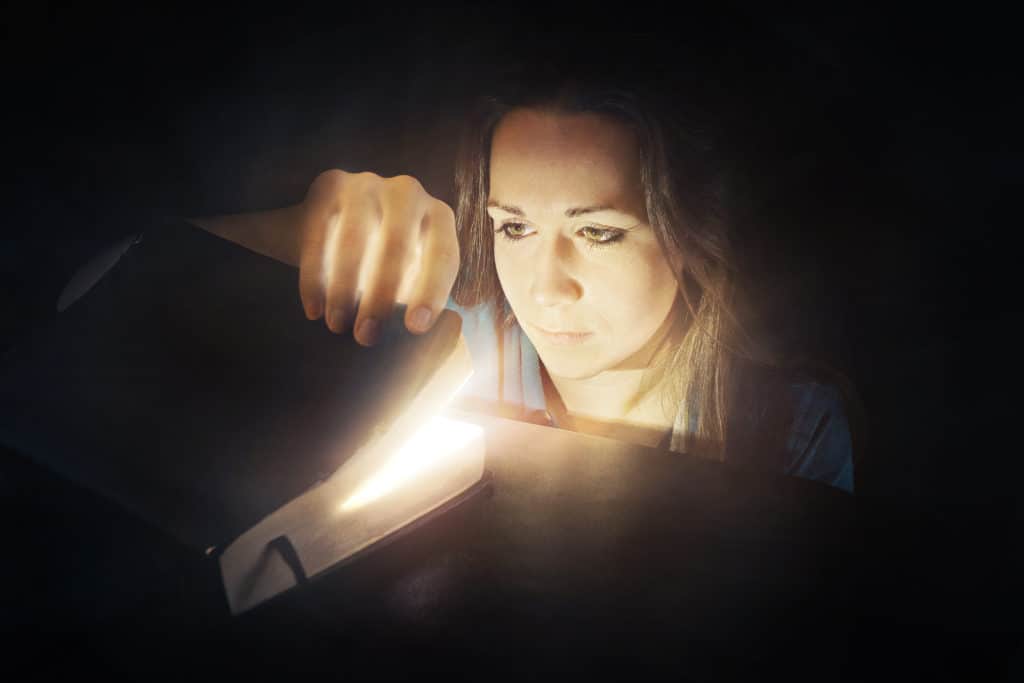 Another big step next to prayer is spending time in God's Word.
Jeremiah 23:29 says, "Is not My word like a fire?" says the Lord, "And like a hammer that breaks the rock in pieces?"
God's word is like a fire and if we receive it in a biblical and godly way we can get ignited by it.
The same principle that we see in John 7:38 will apply here to get the fire going.
"He who believes in Me, as the Scripture has said, out of his heart will flow rivers of living water."

John 7:38 NKJV
Just as the rivers of living water (Holy Spirit) will flow the fire of God in us will ignite and grow if we put our trust in Christ and His Word.
We need to receive it in faith. Not as a mere task to check off or to just gain information.
I know, it sounds so Christian and is easier said than done. But here is a practical step to put your faith in the Word into action:
Make the Word of God personal by turning it into a dialog with God in prayer.
Put in my own words by using Jeremiah 23:29 Mike Bickle suggests doing it about this way: "Thank you Lord for telling me that your Word is like a fire. I don't understand that. Holy Spirit can you reveal your Word to me. I want the fire out of your Word."
I usually think of an application or if I don't understand it ask the Holy Spirit, or I simply repent of what the word is highlighting. It might even be talking about something positive like a promise. Sometimes I'd just take the opposite of what it talks about and turn it around into repentance and deliverance.
For example, if it says "Blessed are the poor in spirit, For theirs is the kingdom of heaven." (Matthew 5:3) and I know God is highlighting something to me here I would just talk to God about it.
I'd say something like this: "Lord, I am sorry for my pride, for my negative richness in my spirit, which made me complacent and fat in the spirit. I am sorry. Please take out all my unthankfulness and fatness in my spirit. I want your kingdom of heaven instead."
I'd also do some deliverance and spiritual warfare after this. But more on this in the next section.
Obviously, there is no formula. I am just giving you examples of how you could approach this.
The main point is that you talk to God about your conviction, or encouragement, or revelation, or that you didn't get it at all. Whatever it is, tell God.
Take a little passage at a time, or your favorite verse and let the Fire of God's Word light you up again.
Do spiritual warfare against what steals your fire
Now, having carved out a special time with God, seeking to deepen the relationship with God through prayer and His Word, you need to put on your spiritual armor for some spiritual warfare (Ephesians 6:10-20).
See, there is spiritual warfare going on for your soul. Satan loves for you to be a look warm dry Christian (Revelation 3:15-21).
Another thing you can do to counter Satan in this fight is to do spiritual warfare through healing and deliverance.
If this concept is new for you, bear with me here for a second.
If you feel like the Holy Spirit pipeline in your life is somewhat clogged, well guess what, it probably is clogged. So, we have to get it unclogged again!
That's what a healing and deliverance process does. It gets the spiritual gunky stuff out of your life and the Fire and Living waters of the Holy Spirit flowing again.
I can attest to this: Every single time I do deliverance (Spiritual Warfare) and Jesus really touches and delivers me of something, I feel like I am back in the game.
Practically it would look like this:
God would show me something I need to work on, maybe He would convict me. Let's say it's about pride.
In prayer, I'd repent and renounce it. Then I would cast that demon of pride out by telling it to leave me in the name of Jesus. I usually then feel the Holy Spirit come, touch me, and after some more spiritual warfare, the demon would leave.
I have a whole section about spiritual warfare and made a dedicated article with a prayer guide about self-deliverance that could really help you!
Or click through the articles below, they are on the same topic.
Spiritual Warfare Related Posts:
If you need to break generational curses in your life, I have a proven self-deliverance prayer for you that actually works. I prayed this prayer or variations of it for

---

What the Gospel message is, remains one of the most important yet basic questions of Christianity. This article will give you a clear answer without the clunky "Christianese" so that

---

You feel like a demonic spirit is at work in your life, and there is no one around to pray a deliverance prayer for you, but you have heard of

---
Become weak before God through fasting and prayer
Another way of receiving God's fire into your life is through true humility. Of course, there are the humble prayers we pray. And we have the best intentions praying them.
But then there is another level of humility and weakness before God we can only reach through fasting and prayer.
As it says: actions speak louder than words.
I believe sometimes it's the same with God. Yes, He does see our hearts. But sometimes He just wants us to let actions follow our words.
It is in this spirit of devotion where we make ourselves weak so that He can become strong.
As John, the Baptist said: "He must increase, but I must decrease." (John 3:30 NKJV)
"More of you, Lord Jesus, and less of me!"
I encourage you to take the time to fast and pray and seek the Lord.
How you do this is totally between you and God. Obviously, the most radical fast is the fast of food. But sometimes giving up your favorite Netflix show or some time online in general and offer it to God can show good results.
Hunger for God's presence and ask Him for His fire
When you recognize that you need God's fire and that you actually want God's fire it is already a sign of hunger and thirst for God.
Press into that. Ask God, as your heavenly Father, for more, in the name of Jesus!
Jesus tells us in Luke 11:13 "If you then, being evil, know how to give good gifts to your children, how much more will your heavenly Father give the Holy Spirit to those who ask Him!"
There are two keys here:
Know that your heavenly Father wants to give you His Holy Spirit.
Ask for Holy Spirit (Fire of God) in faith.
In the gospel of John, it says…
"On the last day, that great day of the feast, Jesus stood and cried out, saying, "If anyone thirsts, let him come to Me and drink. He who believes in Me, as the Scripture has said, out of his heart will flow rivers of living water.""

John 7:37-38 NKJV
How much more confirmation do you need?!
If you're hungry? Go eat! If you're thirsty? Go drink!
If you want to be on fire and if you want His Holy Spirit not just for you but also for the people around you, then ask the Father in the name of Jesus. Jesus promised, God will give you what you ask for if you ask in His name.
"You did not choose Me, but I chose you and appointed you that you should go and bear fruit, and that your fruit should remain, that whatever you ask the Father in My name He may give you."

John 15:16 NKJV
Press into your desire for God's fire and ask Him for more!
Find God's purpose for your life
Another key to getting back into the fire of God is knowing your purpose and calling from God.
God has called you out by name (Isaiah 43:1). He has gifted you and given you talents for a job only you can accomplish (with Him). (1 Peter 4:10)
"Having then gifts differing according to the grace that is given to us, let us use them: (…)"

Romans 12:6 NKJV
Obviously, the main calling of God for your life is to make disciples, meaning get people, saved, healed, delivered, and restored in Christ, then trained, and sent out to do the same (Matthew 28:19-20, Mark 16:15-20, Luke 4:18, John 20:21).
You need to remember: when we got saved we signed up for a two-way covenant. Jesus saves us and gives us eternal life and we promise to follow Him in obedience.
He gives us resurrection power, we give Him our life.
But not so we would just have a better life and an eased conscience. God saves us so we would produce fruit.
"You did not choose Me, but I chose you and appointed you that you should go and bear fruit, and that your fruit should remain, that whatever you ask the Father in My name He may give you."

John 15:16 NKJV
As a Christian, it is your purpose to bring fruit. God is a hungry God and requires fruit from you!
Just let that sink in a little bit.
On one hand, it's nice to know that you are wanted. On the other hand, it is a requirement – it is not optional.
How, where, and in what Holy Spirit wants to use you is totally between you and God. Just bring God some fruits!
I want to encourage you in this: If you haven't already found your work field in God, find God's uniquely given purpose for your life.
If you're free from demonic pressure, anxiety, guilt, and you know who you are in Christ then knowing this truth can be a healthy motivation for you.
It has the potential to focus on God's fire and bringing fruit over the negativity in life and letting things slide.
If you focus on the job instead of just on the spiritual status quo with God it will change the intensity of your fire.
God will show you your calling. He wants to show you. Let Him show you.
Pursue what God has called you for in your life
We just learned that God has called you and me to bring fruit. (John 15)
Let me expand on this a little bit more.
If we don't bring fruit, if we separate ourselves from the vine we will die. But if we abide in Him, meaning nurturing our relationship with Christ and bringing fruit for God, He will make sure we will bring more fruit. (John 15:2)
In a book by John Bevere, I read that the most backsliding happens when we are not working in our God-given potential.
In other words, we backslide and lose our fire if we're not in our God-given lane bringing fruit for God.
I have witnessed that several times in my own life. Whenever I let my calling slide, I also let my relationship with Jesus slide. Then I find myself in a spiritually dry and dead spot.
But if I desire to bring fruit and do something about it, I feel like the fresh wind of the Holy Spirit in my sails helps me go forward.
He helps me bring even more fruit for Him. (John 15:2)
It feels like the fire inside of me, the zeal for God is activated.
I know there is the danger of becoming too busy for God. Maybe you just came out of a situation like that. Then seek God for a good balance, because God does want you for himself first.
But don't neglect the gift and grace of God in your life! The people around you need what God has given to you!
Pursue God's calling in your life and share your God-given potential with the people around you!
Related Posts:
You searched the internet to find out what things you should repent of. You might be unsure about what goes with God and what doesn't. In this article, I want

---

In this helpful guide, I want to take you step-by-step on how you can get the fire of God for your life. You can also use this guide if you

---

Having heard and used this term in Church many times before I'd like to find out with you what the fire of God is by taking you through a Bible

---