Deliverance from the spirit of fear is extremely vital because being tormented by fear and blocked by anxiety will hinder you from moving forward in life. Through research and personal experience in deliverance ministry, I gained 5 fiery steps that can help you be set free.
Each point sounds simpler than they actually are. I'd love to dive in and give you keys that will bring you closer to your breakthrough.
1. Identify The Spirit Of Fear
To be able to fix a problem you first need to know that you have a problem. If you're here looking for help you are probably already aware of the issue.
But I want to give you some information that will help you to identify the spirit of fear in your life and drill down on some of the issues.
To do that you need to know what that spirit is, what it is not, what it does, what symptoms you can see, and what its goal is.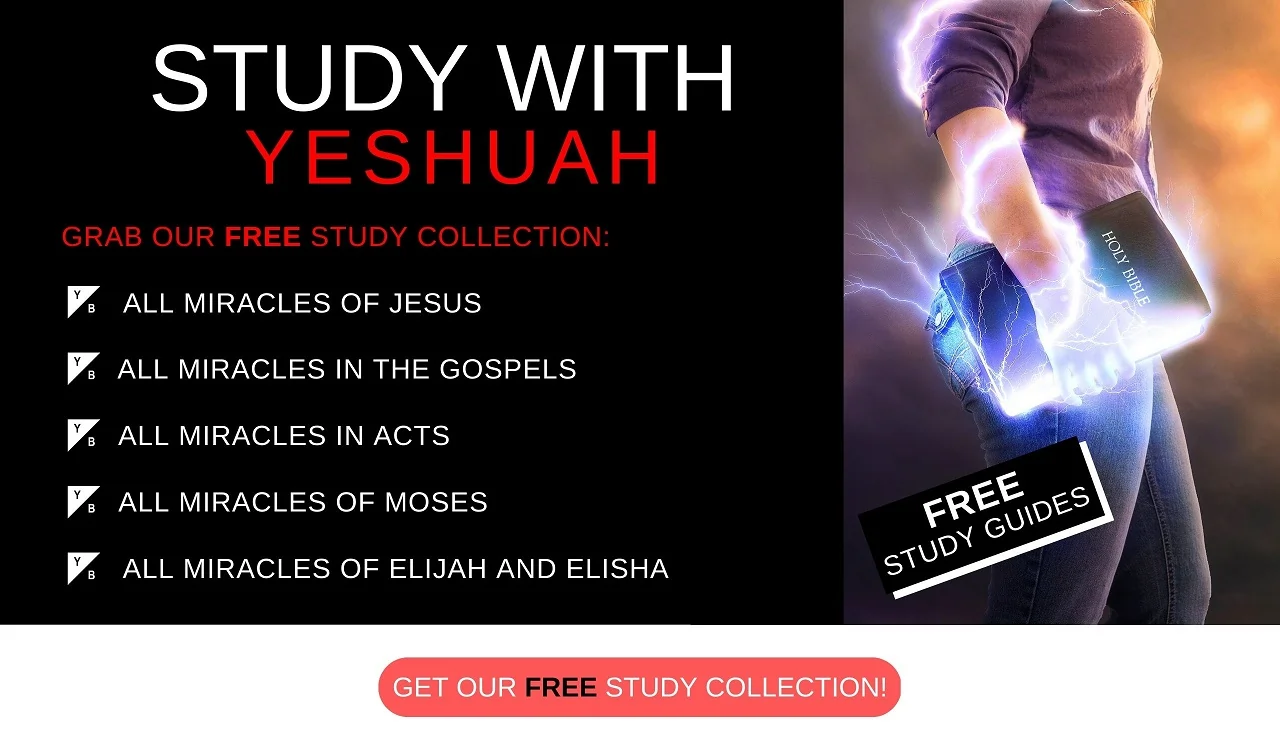 What Is The Spirit Of Fear & What Is It Not?
While a common belief states that fear is a mere emotion, the Bible describes fear in 2 Timothy 1:7 as a demonic spirit that will block, steal, kill, and destroy one's life. The Bible and scientists agree that fear can be passed down through generations.
I know that seems like a bold statement but what does the Bible say about fear?
"For God has not given us a spirit of fear, but of power and of love and of a sound mind."

2 Timothy 1:7
Well, the Bible is very clear in that verse. It calls it a spirit. That doesn't mean the Holy Spirit but describes a demonic influence.
Even though the letter to Timothy is addressed to a Christian and says that God has not given us this demonic spirit, a lot of Christians from all over the world have to admit to having at least some kind of "fear" in their life.
So, while God has not given us this fear, how come that He allows this in our lives? What causes the spirit of fear?
Well, the Bible and even scientists give us some clues about that.
The Bible says in Proverbs 26:2 that a curse without a cause cannot come. Fear obviously involves torment and works like a curse.
So, again, what is the cause or the reason for this fear?
The Bible says in Exodus 20:5 that curses can be handed down through the generations which some also call generational curses.
I wrote a dedicated in-depth article on these generational curses and how to break them through self-deliverance.
Scientists assume "(…) that the fear conditioning process in humans is controlled, at least to some extent, by genetic factors," (webMD.com).
This sounds like great scientific proof of the biblical and spiritual truth that curses indeed run in the family line.
If fear was not brought under the blood of Jesus yet – meaning being forgiven, broken, and cast out – then this curse traveled down all the way to you.
A common misbelief is that the opposite of fear is faith.
The Bible states that only "perfect love casts out fear" (1 John 4:18). This also supports the point of the spirit being a demon.
If it wouldn't be a demonic force it wouldn't need to be cast out. All that Jesus cast out were demons. Well, and the merchants in the temple. But you get my point.
The opposite of fear is God's perfect agape-love (blueletterbible.org).
All the things Paul lists about this love in 1 Corinthians 13 you can't find in fear.
That means while you are fearful you probably have a hard time being hopeful, humble, selfless, etc. because they are the opposite of fear.
What Are Symptoms Of The Spirit Of Fear?
Typical symptoms of fear are: worry, anxiety, insecurity, nervousness, and stress. They all involve torment in one way or the other which the Bible testifies to as well in 1 John 4:18.
The Bible states it and scientists confirm it.
"There is no fear in love; but perfect love casts out fear, because fear involves torment. But he who fears has not been made perfect in love."

1 John 4:18
Constant emotional stress in the form of worry, anxiety, or fear can be detrimental to your health system. It causes the body's fight or flight response through the production of the stress hormone cortisol. (WebMD)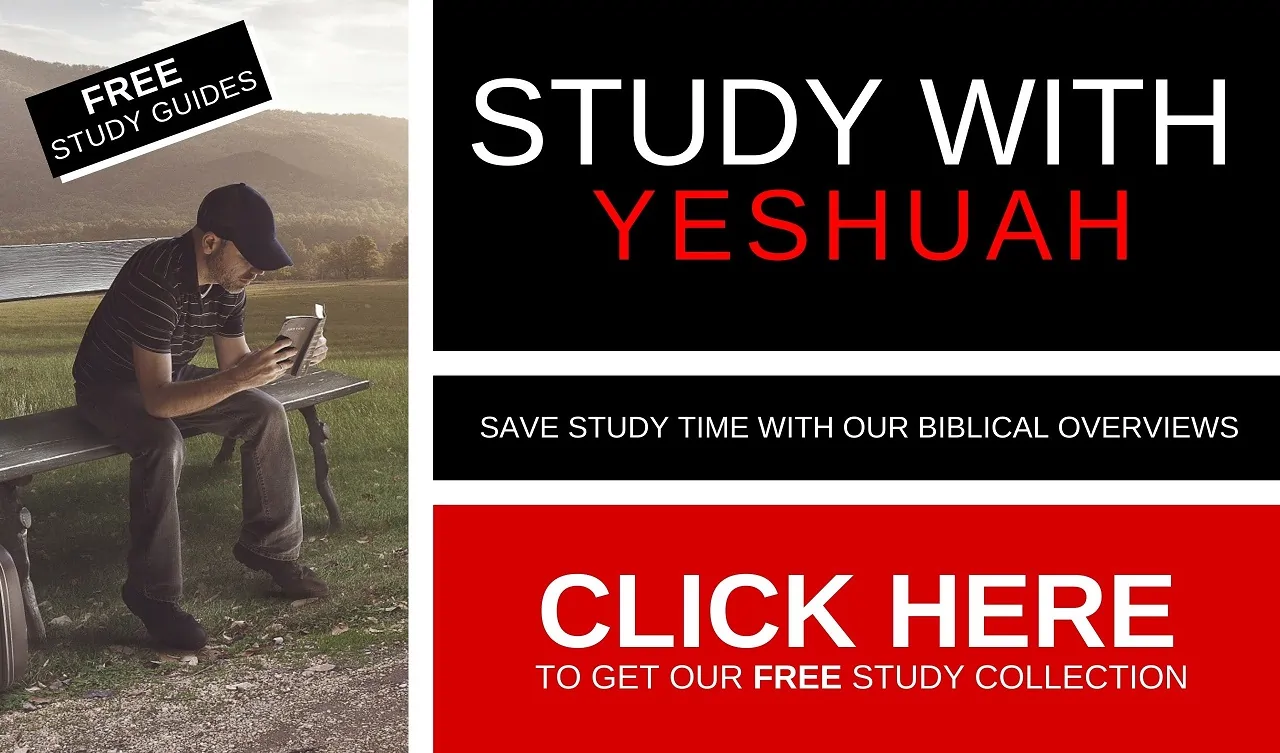 WebMD lists a whole array of physical manifestations it can cause, like:
Difficulty swallowing
Dizziness
Dry mouth
Fast heartbeat
Fatigue
Headaches
Inability to concentrate
Irritability
Muscle aches
Muscle tension
Nausea
Nervous energy
Rapid breathing
Shortness of breath
Sweating
Trembling and twitching
But these are all only physical manifestations. You have to remember that it is all caused by the spirit of fear. It is a strongman and leads other spirits including Afraid, Worry, Anxiety, Insecurity, Nervousness, and Abandonment to just name a few.
In fact, I believe that all these physical manifestations I listed above are smaller demonic spirits that work under "Mr. Fear".
However, that's why Jesus instructed us not to worry about our life but to seek first the Kingdom of God and His righteousness (Matthew 6:25-34). Only in His trustful agape-love can we find the peace of mind we need.
Where Is Fear Leading You?
Like every demonic spirit, fear is a thief. Its goal and plan are to kill, steal, and destroy in your life whatever it can (John 10:10).
It will try to make you busy with the spirit of worry. It's almost like listening to someone read all kinds of "what if"-scenarios to you.
It will try to block you in your giftings with fear of people, fear of the future, etc. Again, making you worry about "what if".
Its goal is to completely deplete you of all physical, emotional, and spiritual strength until you give up, give in, and walk away from God's plan for you.
I can imagine that by that point all kinds of destruction spirits like "Mr. Suicide" will try to whisper all kinds of trash.
Obviously, Satan's ultimate goal is to kill God's awesome creation – which is you.
But knowing this can give you an advantage in identifying the spirit of fear and counter-attacking it through true deliverance in Jesus.
Always remember Jesus is the King of Kings and already won the victory. There is freedom and it is yours for the taking. Have faith and grab the hem of His garment (Matthew 9:20-22, Matthew 14:36, Mark 6:56).
"and begged Him that they might only touch the hem of His garment. And as many as touched it were made perfectly well."

Matthew 14:36
2. Repent & Surrender The Spirit Of Fear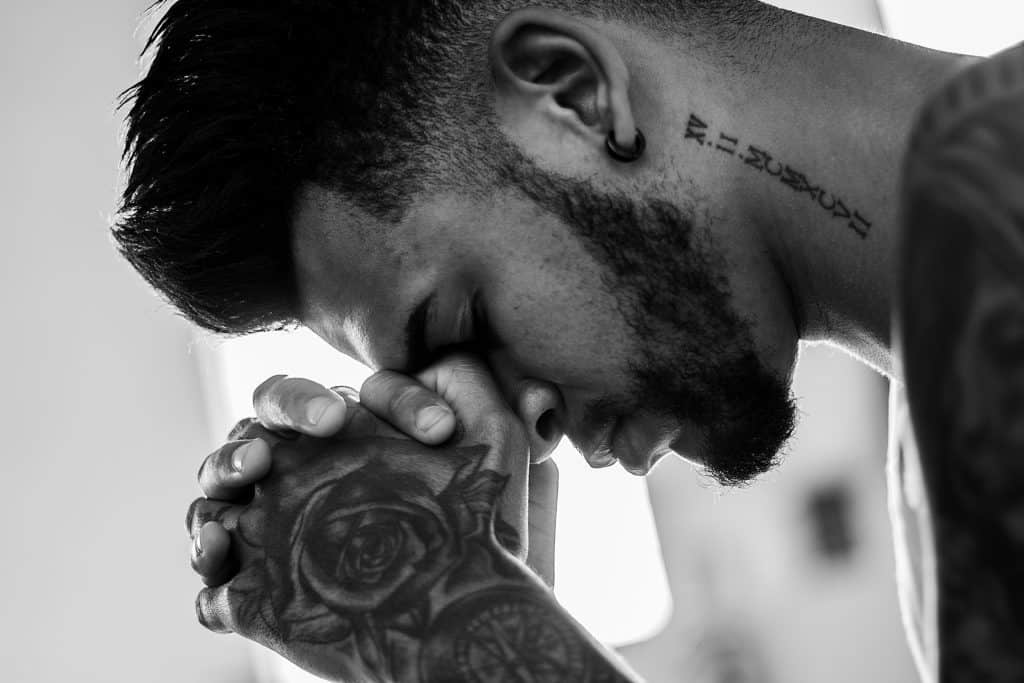 At this point, you might wonder why you should repent of fear because you think it is just being human or it's just the flesh.
In Revelations 21:8 it says that the cowardly, and the KJV uses the word fearful, will have their part in the lake of fire.
The Greek word "deilos" used here describes dread, timid, being faithless, and fearful. It describes "Christians who through cowardice give way under persecutions and apostatize." (blueletterbible.org)
Those are strong words. It shows that it is not "just the flesh" but that it is something God doesn't want you to have or be like.
In fact, I believe it is a sin. So, you need to repent of it.
I already mentioned the generational curses, so it is also helpful to stand in the gap for our family lines on both sides and ask for God's forgiveness of how family members might have let it come in.
What is standing in the gap, you're asking? Great question! I answered it in a short article to better arm you in your prayer and intercession times.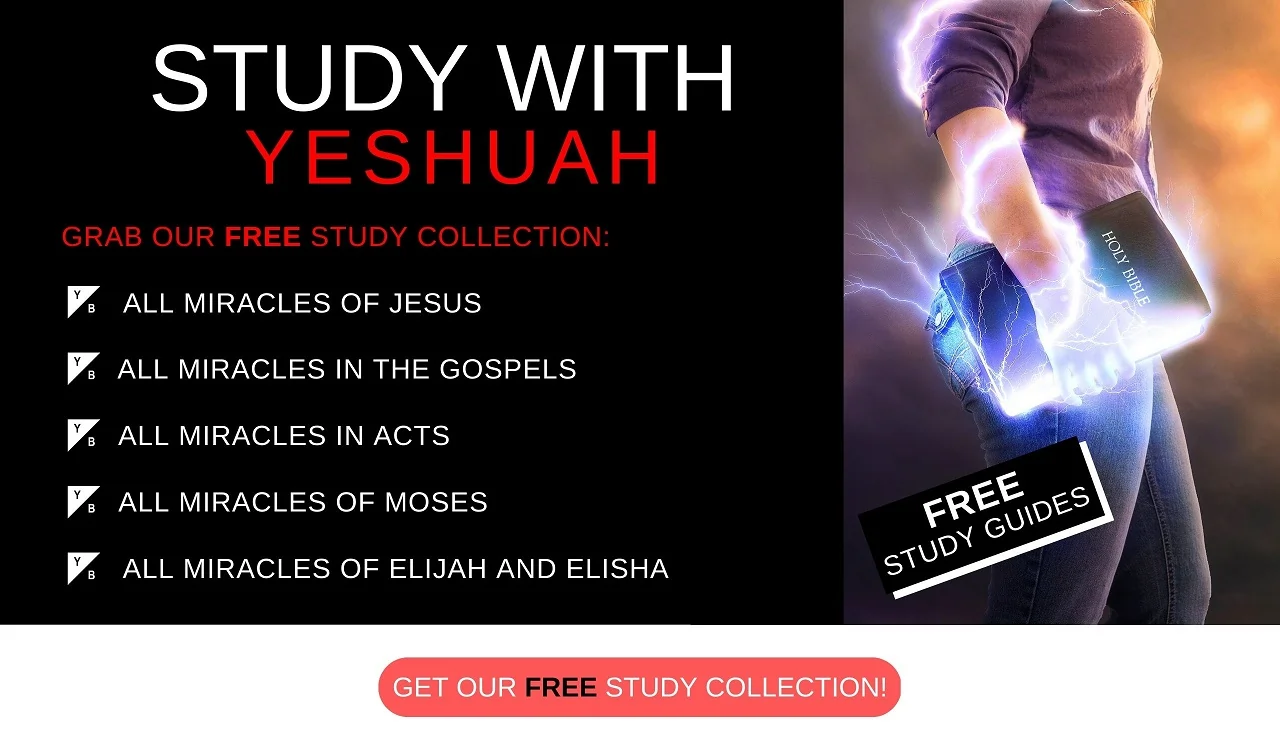 Now that you repented, you need to really surrender the whole area of fear.
Obviously, this goes hand-in-hand with repentance. But God always listens to your heart, not your mouth. Make this "Mr. fear" an enemy with all its torment, anxiety, worry, and stuff.
God will not deliver you from a friend. He only delivers you from your enemy.
Remember, Jesus bled to death for you because He wants you to live a life in freedom, able to walk in all the awesome and powerful things He has in store for you.
Jesus, the holy, spotless, sinless God in the flesh left His glory and His perfection and became the very thing He so much despised, He became sin on the cross so that you would be free. (2 Corinthians 5:21)
You are literally exchanging your fear and all other sins for a relationship with a wonderful loving God.
You probably know that living in fear, torment, anxiety, and worry, only means feeling bound up and unable to do the things you deeply long for.
Reach out for what is ahead and forget what is behind. (Philippians 3:13)
Repent of all fear, bring it under the blood of Jesus. Surrender it all. Maybe you know that means to open up to God about some deep traumas or issues that have been deeply hidden away in a dark cell in your heart.
But let God touch it, heal you, and set you completely free.
3. Renounce & Break The Curse Of Fear
As a child of God fear can only be in you because it has a right to be there. That means we need to take that right away and break the curse in the name of Jesus.
"Christ has redeemed us from the curse of the law, having become a curse for us (…),"

Galatians 3:13
When Jesus hung on the cross not only our sin but also the curse of our sin was put upon Him. It is part of our salvation package. (Galatians 3:13)
It is something we need to receive and apply by breaking the curse(s).
When breaking these curses you can, again, stand in the gap for you and your family line and break this curse of the spirit of fear over them.
If you still wonder what standing in the gap is because you haven't read my other article yet, you should do that real quick. I will wait here for you until you're done. It'll set you up for success in your intercession and spiritual warfare for your loved ones.
Now, my experience is, the more specific you are with what you renounce and address the deeper and more successful the deliverance. I would even renounce (break) any negative physical manifestations like listed above and call them out in Jesus' name. – More on that in Step 4.
But here is how you can practically break these curses.
Whenever you have your "quiet time" after some worship, some prayer, and repentance you can say:
"In the name of Jesus, I break the curse of fear, torment, anxiety, worry, (and anything more specific that comes to mind). I also stand in the gap for my family line and break the curse of fear, torment, anxiety, worry, (and anything more specific that comes to mind) on both my father's and mother's family line all the way back to Adam and Eve."
Now the legal right of those spirits is broken. Now there is indeed no right nor reason to be in your life. Now it is time to cast these spirits out, Jesus-style!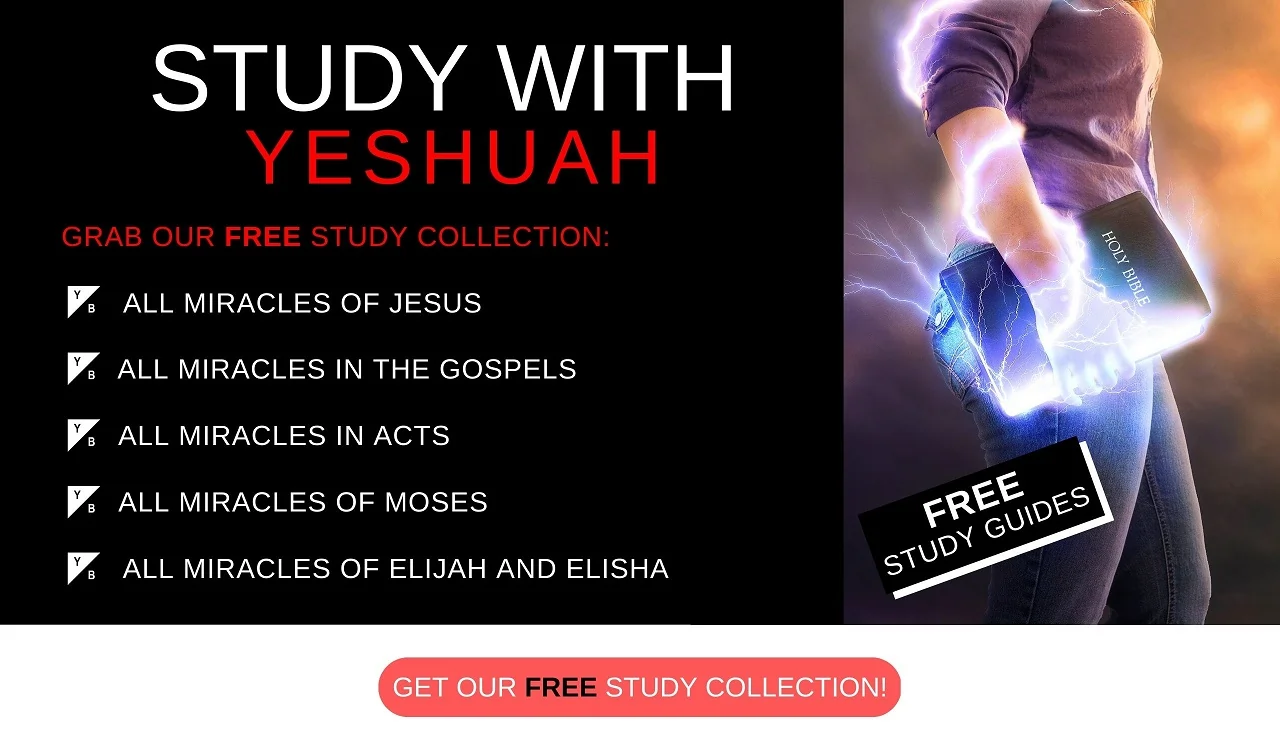 Stand fast therefore in the liberty by which Christ has made us free, and do not be entangled again with a yoke of bondage.

Galatians 5:1
To go deeper on this, I made a helpful prayer guide that takes you step-by-step through an extensive healing and deliverance prayer, you can read this article.
4. Cast That Spirit Out
Depending on what or how much you renounced or broke in the Spirit it might not just be one spirit to be cast out.
But hang on! I can already imagine fear whispering in your spiritual ear about how unbiblical it is, or that you can never cast out a demon let alone many spirits.
So, let's stick with the Word of God here for a moment.
God tells you that the weapons of your warfare are not of the flesh but that they are mighty and powerful to destroy those demonic strongholds. (2 Corinthians 10:4)
The Bible says that one will chase a thousand and two put ten thousand to flight because God is with you! (Deuteronomy 32:30, Joshua 23:10)
So, what should you fear? You are not the one producing the miracle. You are just obedient to bringing the kingdom of God into your life by casting out these demonic spirits by the Holy Spirit.
Remember, it is not by your own strength or power, but by God's precious Holy Spirit. (Zechariah 4:6)
You speak in obedience, Jesus moves for you in confirmation. That's how it always has been, and that's how it always will be. (Matthew 28:18-20, Mark 16:15-20)
So, cast them out Jesus-style.
Despite the teachings of various Christians today, Jesus did talk directly to demonic spirits, rebuked them, and commanded them in God's authority to go. (Mark 5:1-20, Luke 9:42)
So, when Jesus commands His disciples to cast out demons and tells them to teach their own disciples to do the same, this sequence comes all the way down to us. Meaning: you are supposed to do it like Jesus.
I mean, how else? Like the Catholics?! (I actually compared their practice of exorcism vs. Jesus-style deliverance ministry in this article to show you the differences and similarities.)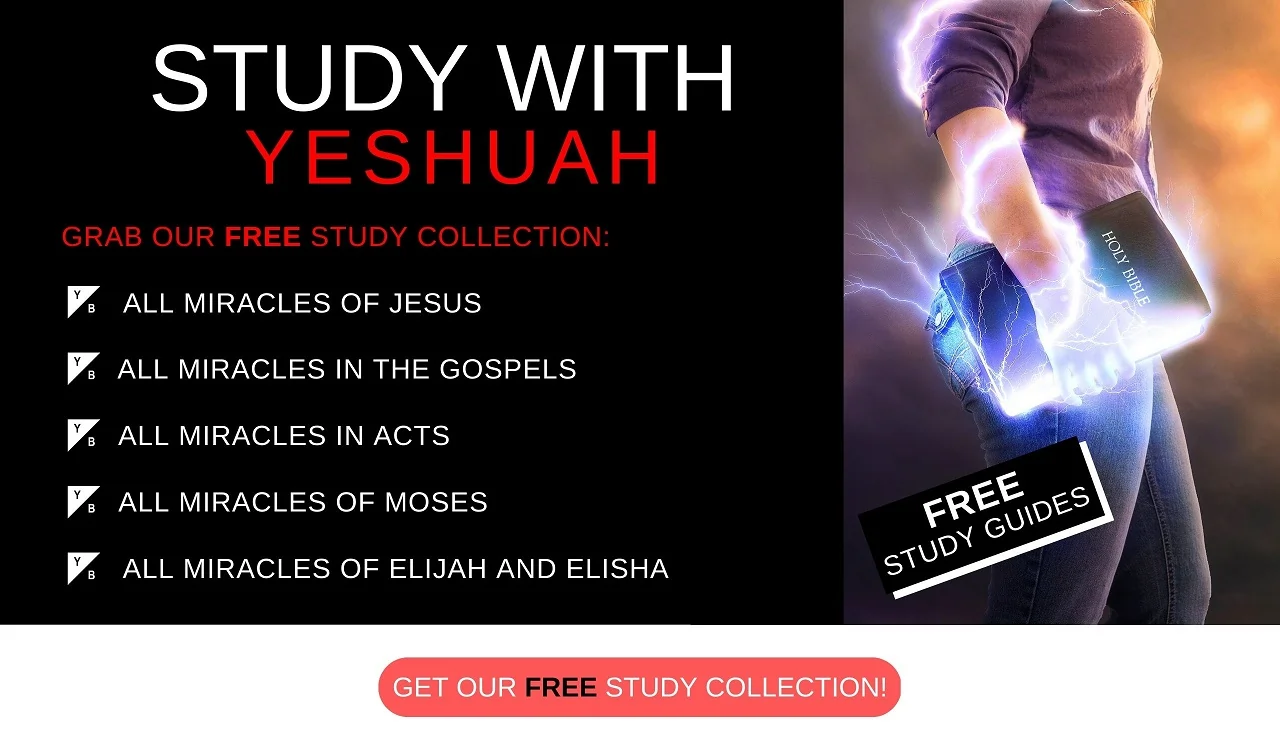 As a child of God, you have just the same authority as Jesus had. You are now an ambassador of Christ (2 Corinthians 5:20). Step into your God-given authority and (spiritually) violently win back your freedom (Matthew 11:12).
The wicked flee when no one pursues,

But the righteous are bold as a lion.

Proverbs 28:1
Now, pray on the full armor of God (Ephesians 6:10-18), bind these spirits, and tell them to leave you in Jesus' name.
Take a deep breath and let it all go. Let God touch you and set you free. It is His anointing that is going to break the yoke.
"It shall come to pass in that day
That his burden will be taken away from your shoulder,
And his yoke from your neck,
And the yoke will be destroyed because of the anointing oil."

Isaiah 10:27
This video here shows a strong mass deliverance from the spirit of fear. Don't be disturbed or distracted by the manifestations, just tap into God's anointing and let Him touch you. At the least, I pray it will boost your faith. (It's not bogus – I myself have received strong deliverance's in meetings like this!)
Should you feel like your personal deliverance prayer needs a little bit more depth, I have put together 8 Deliverance Prayers From The Bible to help you in your spiritual warfare.
5. Seek Professional Help
Should you have obvious demonic manifestations that you can't deal with or don't know what to do, then you should seek someone with experience in healing and deliverance ministry.
An experienced healing and deliverance minister might also have more spiritual insight and practice that you can glean from. And sometimes it is wiser to have someone else to pray for you than just praying alone.
Maybe there are traumas or serious tormenting situations going on where you just need the support of an anointed man or woman of God to pray for you.
Another important aspect is accountability. If you have someone else check in on you it can be more encouraging and freeing than having to battle it through on your own with the Holy Spirit.
But above all else trust in the Lord who will bring you true freedom from all fear, torment, anxiety, and worry. It is His Holy Spirit, the parakletos, that will always be with you, help you, and be your prayer partner when no one is around. (blueletterbible.org)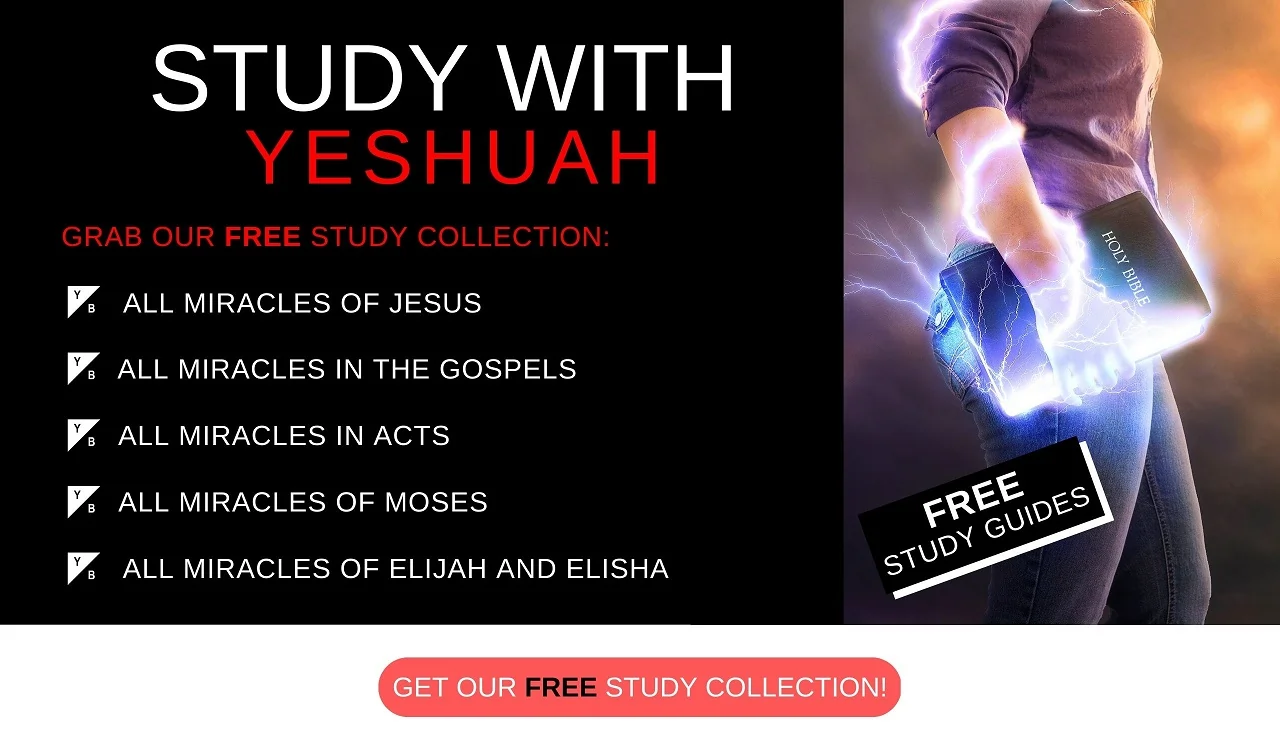 "Be anxious for nothing, but in everything by prayer and supplication, with thanksgiving, let your requests be made known to God; and the peace of God, which surpasses all understanding, will guard your hearts and minds through Christ Jesus. Finally, brethren, whatever things are true, whatever things are noble, whatever things are just, whatever things are pure, whatever things are lovely, whatever things are of good report, if there is any virtue and if there is anything praiseworthy—meditate on these things."

Philippians 4:6-8
To know how to maintain your healing and deliverance I gathered 9 ways that will help you fertilize your freedom.
Should you really feel like you are in need of someone close by for deliverance prayer, then this Youtube video and playlist could really minister to you. There you can receive deliverance through a recorded "live"-prayer.

Related Posts:
If you need to break generational curses in your life, I have a proven self-deliverance prayer for you that actually works. I prayed this prayer or variations of it for

---

What the Gospel message is, remains one of the most important yet basic questions of Christianity. This article will give you a clear answer without the clunky "Christianese" so that

---

You feel like a demonic spirit is at work in your life, and there is no one around to pray a deliverance prayer for you, but you have heard of

---